Ange Postecoglou reacts to Celtic's European exit: 'It's our job and our responsibility'
Ange Postecoglou challenged his Celtic players to win the Premiership and secure a route back to next year's Champions League after a 1-1 draw with Shakhtar Donetsk ended their European hopes this season.
The Parkhead side have more group game to play – against Real Madrid next week – but their Champions League lifeline drained away at home against the talented Ukrainians.
Shakhtar's star player Mykhailo Mudryk scored a stunning equaliser just before the hour mark after Giorgos Giakoumakis put Celtic ahead in 33 minutes. Kyogo Furuhashi failed to take a chance midway through the second half for the home side, but the visitors also missed an open goal through substitute Danylo Sikan. Postecoglou is desperate to return to Europe's top table again next year.
"It was a tight game with a lot at stake," he said. "We were disappointed we couldn't get the result. It's about experience and striving to improve. The boys are in there feeling flat and that shows where our ambitions lie. It's our first time here in five years. We know the areas we have fallen short in. We have to be in this competition every year if we really want to make an impact.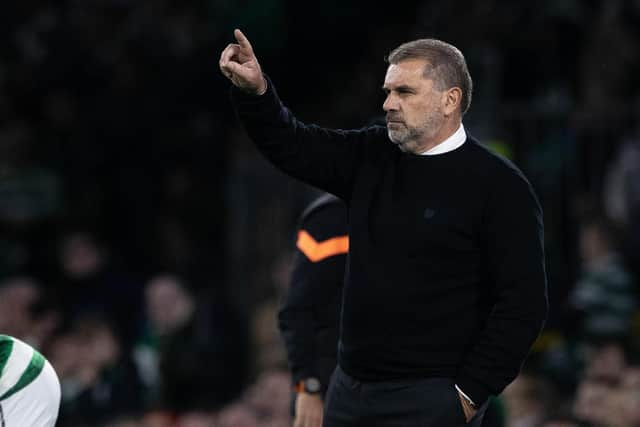 "You can't go five years without being in it and then come in and expect to make an impact at this level. That's our challenge, that's what I mean about becoming a Champions League football club. We need to be there every year. We know the areas where we have fallen short in this campaign. They are the areas where we obviously need to improve but that only comes with experience and learning and improvement. That's our task - to take what we have learned this year and improve next year.
"We've got to qualify again. We have only been in this competition five years. If you've been out, it's very hard for them to come in. Our job and my responsibility is to make sure we do it every year. If we are there every year, and we keep chipping away at it, we'll be able to make more of an impact."