Ange Postecoglou on what got him Celtic job as he reveals term to never use for Rangers boss - or anyone else
Celtic manager Ange Postecoglou is adamant that 25 years of hard work have taken him to the cusp of landing a domestic treble in his second season in charge of the club and that the notion of luck should not enter the conversation.
The all-conquering Glasgow outfit booked their place in the Scottish Cup final last Sunday by beating Rangers 1-0 and having already snared the Viaplay Cup and just one win away from retaining the cinch Premiership title, Celtic are now overwhelming favourites to secure a clean sweep of Scottish football honours for a record eighth time.
The Australian's arrival at Celtic Park back in the summer of 2021 was largely unheralded, but he has transformed the team's fortunes and is set to eclipse the two trophy-haul he won in his first season in charge. The 57-year-old believes the success he achieved in his homeland and also in Japan, where he won the J-League in 2019, plus guiding Australia to the 2014 World Cup, paved the away for him being given the Celtic job. Speaking directly in the aftermath of defeating Rangers once more, he again refuted the notion of him and his team being "lucky" – a term used by his Ibrox counterpart Michael Beale back in December when discussing the disparity in budgets between the two clubs – and stated that such terminology should not be used to discuss Beale or any other manager in their position.
"It didn't annoy me, it doesn't motivate me. But I think people use that kind of language deliberately," Postecoglou said on some of the comments on his tenure at Celtic. "I would never use that language about somebody in my position. I'm not sure which bit is 'lucky'. I think Michael at the time was referring to the fact I had money to spend. But you know what? I didn't get to this position out of luck. I've worked 25 years of coaching to be entrusted at a club like this. This isn't my first job. If it was my first job maybe I'd be lucky but it's not, it's 25 years of hard work.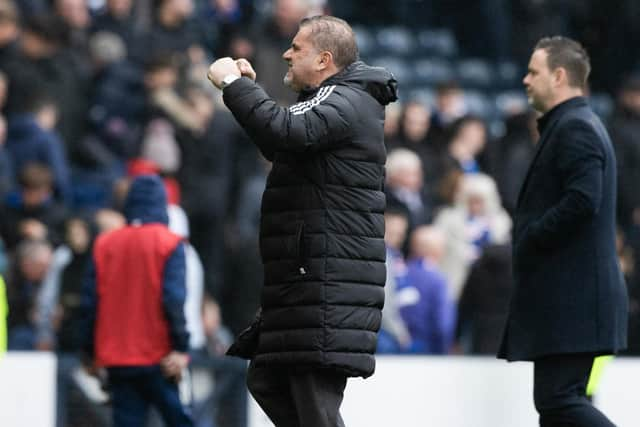 "And I have to spend that money, and I can get it wrong. And many have, with bigger clubs than ours. So I'm not sure which bit is luck. I think everything you do in life and particularly in our game is hard-earned. That doesn't mean that luck doesn't come into it at different times, but to describe any aspect of my role as fortunate or lucky I just don't think it's a fair reflection of anybody in my position. I don't think Michael is in a lucky position just because he's at a club which has resources other clubs in Scotland don't. I know he has to work hard if he is going to be successful, the same way I have."
Comments
 0 comments
Want to join the conversation? Please or to comment on this article.