Ange Postecoglou assesses Celtic transfers and recalls first ever deal as manager - 'don't ask me his name'
Transfer deadline day was a quiet affair for Celtic, which is just the way Ange Postecoglou likes it.
For the second winter in a row, the crux of Celtic's business was done very early in the window. Defenders Alistair Johnston and Yuki Kobayashi joined from Montreal CF and Vissel Kobe respectively on January 1 after deals were agreed for them in December, while utility player Tomoki Iwata and striker Oh Hyeon-gyu were in the building by last weekend. Josip Juranovic's exit to Union Berlin was sealed ten days ago, so the only issues that were left late in the day surrounded striker Giorgos Giakoumakis and out-of-favour players such as Oliver Abildgaard, with their potential replacements already in the building. It allowed Postecoglou to build up serenely to Wednesday's cinch Premiership clash at home to Livingston.
"In terms of our objectives going into this window I thought there were a couple of opportunities to strengthen the squad, particularly with players identified early," said Postecoglou. "We also knew that, more than likely, we would have a couple of exits in potentially key players like Josip and Giakoumakis. So I certainly didn't want to be sitting here on deadline day sweating over exits of guys like Josip or Giakoumakis without having identified replacements.
"The fact we have them already puts us in a really good position. With Josip and Giako going out we have brought in four players under the age of 24 for less money than we have brought in, so from that point of view we have achieved our objective. If they contribute to the level I think they can then I believe we will come out stronger."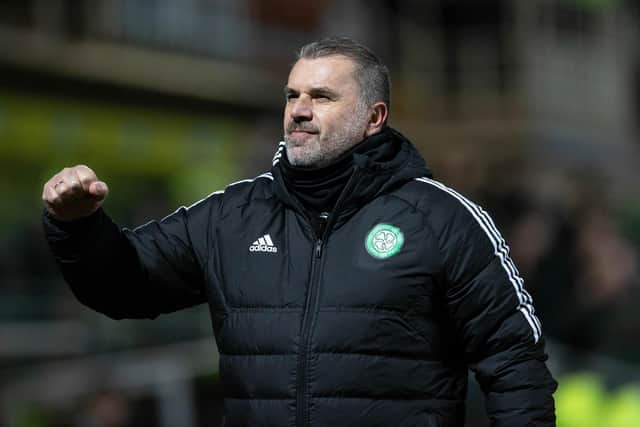 The budget that Postecoglou has to play with was recently noted by new Rangers manager Michael Beale and Livi boss David Martindale also referenced it in the build-up to this evening's match. Postecoglou accepts that he is in a fortunate position with resources but pointed out that Celtic bring in cash – the fee for Juranovic was reported at £7.5million – and that they take care of their finances.
"It's important to this football club that we run a sustainable model," explained Postecoglou. "It's not about just spending money, it's about spending money we have brought in and being strategic about it. If we were bringing in players who weren't increasing in value then we wouldn't be able to reinvest that into players to replace them. All those things have a knock on effect and when you look at our current squad we have a great deal of value in that squad. If we do have to replace someone we will have the funds to replace them with a good player and I think that's important."
It wasn't always this way for Postecoglou. He is more accustomed to operating with modest budgets and recalled his first ever signing as a manager for a very meagre sum. "I think we spent a club record fee of $5000!" he said of a transfer at South Melbourne in the 1990s. "We got a player from a rival and I remember we did the deal in the back of the president's car after we'd picked him up from his house. Don't ask me his name. It was like when I came here to Celtic – we did about seven or eight signings in two weeks. But yeah, things have changed. Thinking of my background, I've worked at clubs with fairly low budgets which would probably surprise people working here. But even back then I took that part of the role seriously. It's about how you spend your money, whether that's a small amount of a large amount."
Comments
 0 comments
Want to join the conversation? Please or to comment on this article.