Celtic told by former manager to follow Scotland blueprint in Champions League group - with four 'battles' coming up
Gordon Strachan believes Celtic will have to pick up at least one win against Group E favourites Atletico Madrid if they are to stand a chance of progressing to the knock-out stages of the competition.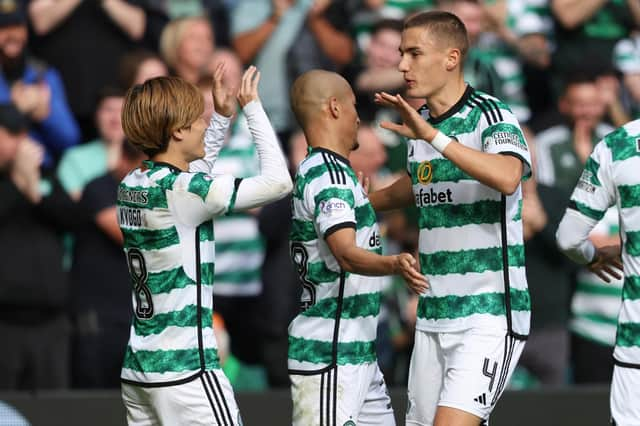 The cinch Premiership champions have been pitted against Spanish giants Atletico, Dutch outfit Feyenoord and Lazio of Italy in the pool phase of European football's flagship competition. Celtic get their campaign up and running on Tuesday evening in Rotterdam against the Eredivisie title holders and Strachan, a former Celtic manager with experience of guiding the club to the last 16, says the Glasgow outfit will to take points off Atletico if they are to navigate their way through an ultra-competitive group.
Using Scotland's Euro 2024 qualifying campaign win over Spain as an example of how toppling the favourites can enhance hopes of progression, Strachan said: "What Celtic need to do to give themselves a chance in the Champions League is to somehow pick up that big result against Atletico Madrid because they are probably the best side in the group. In many ways, it's a little bit like Scotland; we got the big result against Spain in the European qualifiers. To get through these group stages, you need to get a big result against one of the biggest teams and, if it is the best team, then you're giving yourself a brilliant chance of being in the draw for the last 16.
"It is going to be a tough test. I think they will need all of their best players back, fit, and available – I do think that with Celtic's best 11 they can give each of these teams a game. There isn't a team in the group like Manchester City, Real Madrid or even Arsenal. Atletico Madrid and Lazio are hard-working, disciplined teams."
Following the visit to Feyenoord, Celtic play both Lazio and Atletico Madrid at home. Strachan expects Brendan Rodgers' men to be involved in a "battle" with both teams. "I don't think we'll see spectacular games of football because of the opponents," Strachan added when speaking to Gambling Zone. "Atletico Madrid are experts at wearing teams down, grinding teams down. Lazio are the same. Celtic like to play football, but against those two teams the players need to go into them with an understanding that they are going to be hard fought battles. It will be hard work to beat them because of the way they set-up. They just need to get something out of them."