Celtic penalty queried as Tony Docherty makes box remark - 'I can't really tell'
Tony Docherty maintained he is only interested in the reaction of his team after Dundee fell to a quick burst of three goals inside 15 second-half minutes at Celtic Park.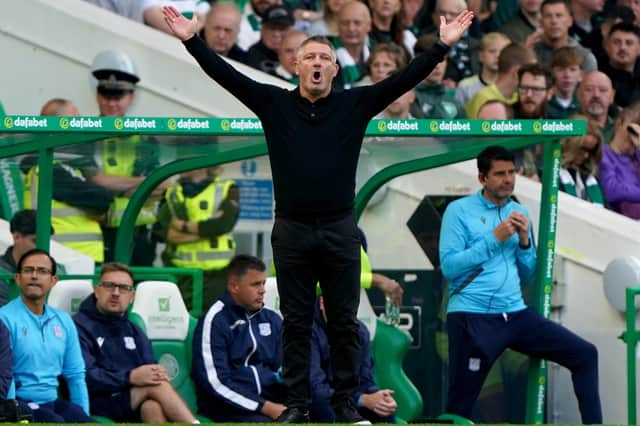 The Dens Park manager was still unsure whether the incident that earned Celtic a penalty at a critical juncture of Dundee's 3-0 defeat was in or outside the box. The visitors were holding the hosts 0-0 at half-time and had passed up a huge chance to score just moments before the interval, when Luke McCowan saw his shot saved at point-blank range by Joe Hart.
"At half-time there's no well-dones – I thought we had carried out the game-plan excellently,' said Docherty. "But the message was to keep it tight and I do think it's a mistake on our part. I don't think we should be committing to making that tackle (for the penalty). But it took a penalty in the 50th minute to undo us.
"I'm disappointed with it, there will be debate whether it was in or outside the box. I can't really tell if it's a definite penalty kick. We won't be defined by losing at Celtic Park – what we will be defined by is our reaction to it. A lot I was pleased with today. All the goals are preventable, there are things we can do about it, but I need to take the positives."
One of those positives was the performance of on-loan Coventry City player Ryan Howley on his full debut. The 19-year-old slotted into midfield and only blotted his copybook with a clumsy challenge on Turnbull for the penalty. Docherty felt it didn't have to be made. "I don't think Ryan needs to challenge for the ball," he said. "David Turnbull has been cute and used his body. I'm not sure if it's in the box. The ball definitely isn't. But to lose the all-important goal in the game to that is very disappointing."