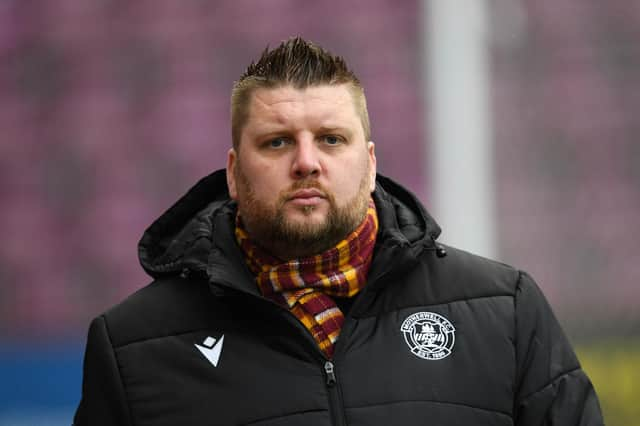 Having started out as website administrator, Burrows worked his way up through various roles at Fir Park before being promoted to a senior role in 2014.
He is the longest serving CEO in the Scottish Premiership and will remain in post until the club find a successor.
"It is with a very heavy heart that I resign from a club that I love dearly," Burrows told the Motherwell website.
"I have hugely enjoyed working with my fellow Directors, the amazing, hard-working staff and the countless players, managers and coaches in that time. I want to thank and pay tribute to each and every one of them; I have so many terrific memories.
"I would also like to thank the supporters who accepted me as one of them, and gave me room and time to get comfortable in my role, particularly at the start.
"I have discussed my future with the Chairman for some time and although there isn't always an ideal time, I felt a new year gives everyone the chance for fresh start. I would like to give someone else the chance to drive our club forward. Someone who can perhaps bring new, exciting ideas and a different approach.
"Although I'll shortly leave Fir Park for the last time, my heart will always be with this fantastic club. Thanks again for everything."
Motherwell will now begin the search for a suitable replacement.
Chairman Jim McMahon added: "We are really sorry to be losing Alan as our Chief Executive.
"I have had the privilege of knowing him for a very long time, latterly in the Chair/CEO relationship.
"Through this period I have watched him develop into one of the best and most dedicated CEOs I have worked with in my career.
"His drive, imagination and love for this club have been key in all that we have achieved over the past years.
"We could not have asked for a better representative or leader – he stands for everything the club and fans exemplify – for all our principles.
"Although we are losing him, we also wish him every success in the future."