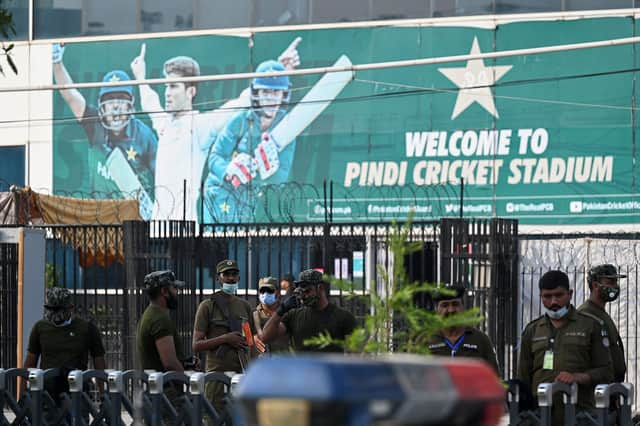 Policemen stand guard outside the Rawalpindi Cricket Stadium in Rawalpindi after New Zealand postponed a series of one-day international (ODI) cricket matches against Pakistan over security concerns. Now England have followed suit. (Photo by AAMIR QURESHI/AFP via Getty Images)
The historic limited-overs trip to Rawalpindi, which would have been the first ever by an England women's team and the first by their male counterparts since 2005, was under doubt following New Zealand's hasty departure from the country on Friday.
While the Black Caps pulled out after what they called a "specific and credible" threat to their team, and following intervention from the New Zealand government, the England and Wales Cricket Board appeared to indicate a more general unease around the visit had caused it to back out.