Josh Taylor uses nutritionist as he leaves no stone unturned in pursuit of undisputed world title
Unified Edinburgh super lightweight world champion Josh Taylor accepts dieting is all part of the make-up of a professional boxer. But touching down in Las Vegas, renowned for its all-you-can-eat buffets, four weeks prior to his undisputed showdown with Mexican-American, Jose Ramirez, is bound to test his resolve, surely?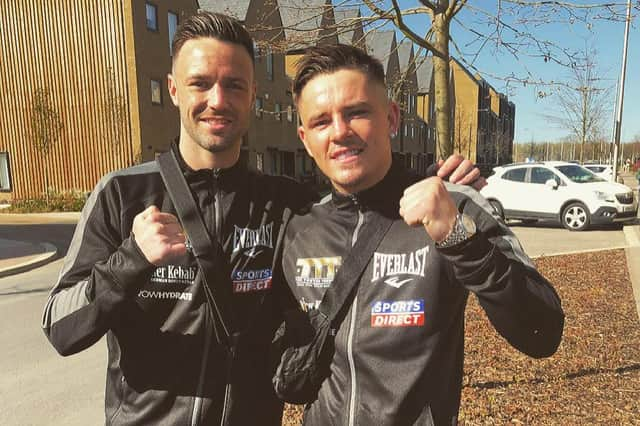 "I've never enjoyed being on a diet so much," the 30-year-old Prestonpans puncher quipped. "I'm eating so well, eating so clean, learning – and enjoying it."
Taylor is referring to nutritionist John Poppie, who he flew in from Vegas and has been living with the Scotsman at his Essex base for the last five weeks, providing him with all his meals.
"It's a 24/7 job for John, making me my breakfast, lunch, dinner – all my snacks and all my vitamin drinks to fuel my body for training," Taylor explained. "I'm leaving no stone unturned. I'm doing everything in my power to make sure I'm ready for this fight.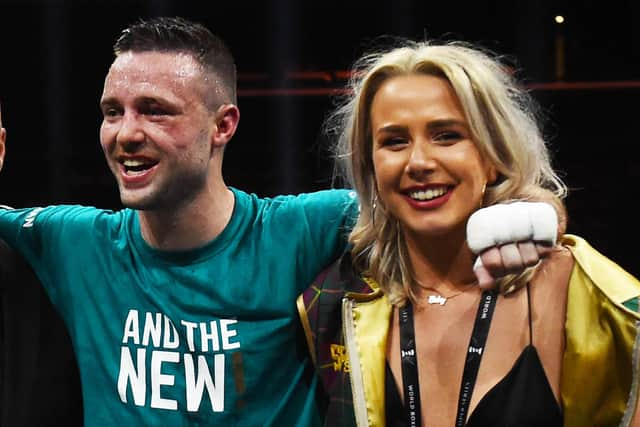 "And the food has actually been amazing so John will be with us back out in Vegas too."
As the IBF and WBA belt holder and his team – which included new European bantamweight champion Lee McGregor – jetted off to the US yesterday to complete his training camp ahead of the May 22 showdown, the Top Rank boxer said he can't wait to get down to business.
"The Top Rank gym has some history to it," Taylor said. "All the greats have been training there. Floyd Mayweather has trained there, Oscar de la Hoya as well. More recently, Tyson Fury was based there. It's all big names who have been in that gym and prepared for their biggest fights.
"The last time I went over to Vegas to fight (2017), we used a house that Carl Frampton had sorted out, then went into Shawn Porter's gym. So, this will be my first time in the Top Rank gym.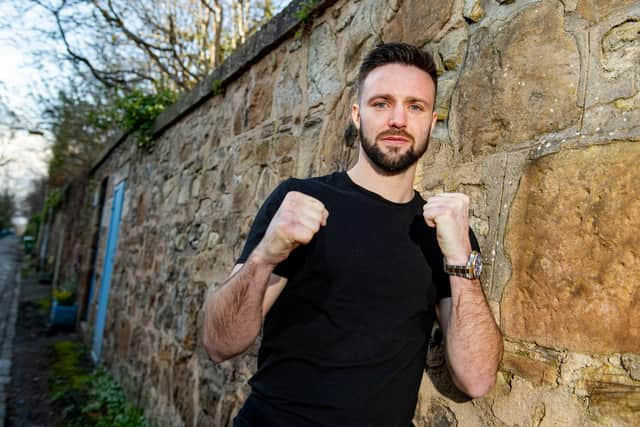 "As long as we've got a good set-up and everything we need, it doesn't bother me where I am.
"I could be in the belly pit of a dump. As long as I've got the bag, the ring and equipment to use, I'm there to get the work done."
Taylor admits the lure of being the first British boxer to become undisputed champion in the four-belt era would cap off a memorable six months.
"If I win these belts, I'll always remember this as a good year despite everything that has happened," he said.
"Like a lot of people, I didn't celebrate my birthday – I didn't even have a drink even though it was my 30th. I was already training and preparing for this fight, anyway.
"But it's been a good six months, starting with getting engaged – which was not before time. I've been with Danielle for ten years so I think she felt it was about time.
"Life is good at the minute and, if I bring home these belts, that would be the icing on the cake."
And as for those wedding plans next year?
"Aye, Danielle's on it," he said. "She's found a wedding venue that we'll both be visiting after the fight when we come back from Vegas. Although, we could get hitched in Vegas and get a wee Elvis impersonator at one of those chapels!"
Comments
 0 comments
Want to join the conversation? Please or to comment on this article.