However, the undefeated 32-year-old is about to make the mother of all returns when he tops the bill at Madison Square Garden, in New York, in three weeks' time.
Taylor will put his WBO title on the line against Brooklyn's Teofimo Lopez, the former unified lightweight king, who has suffered just one defeat in 19 contests.
The feisty American is just the calibre of opponent the Scot needs following a prolonged period of inactivity.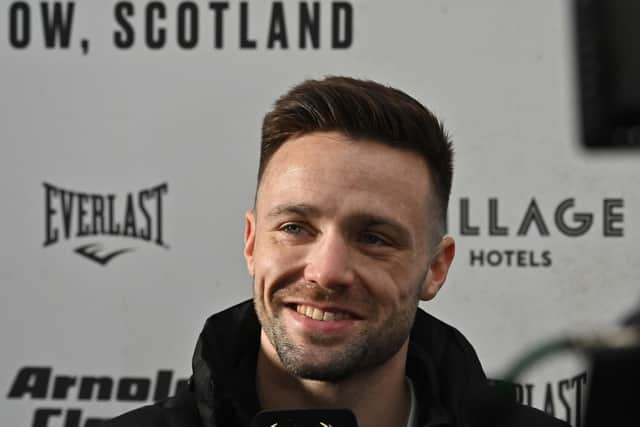 Taylor hasn't been left twiddling his thumbs, though.
He will head across the Atlantic next Friday with a new team in his corner. The 2014 Commonwealth Games gold medallist has been training out of Joe McNally's gym in Liverpool since October following a split with former mentor Ben Davison.
He was also scheduled to box Jack Catterall for a second time in February before a torn plantar fascia (arch of his foot) put paid to that grudge rematch.
But In a catch up over Zoom earlier this week, fresh-faced and fit Taylor says he feels re-energised and can't wait to deliver in the Big Apple.
"It really feels like a new beginning," he said. "It's brand new surroundings and I have a whole new team around me. My new trainers, Joe McNally and Declan O'Rourke, have made me part of their family and I feel as though we've been friends for years.
"They've welcomed me with open arms and they've been improving me, working on aspects of the game I need to get better on. Plus, I also have a new strength and conditioning coach to help me keep on top of my diet and weight.
"Everyone in my team has a job to do and I feel as though I've been born again. I have my feet back under me again and there's a spring in my step.
"I've still got that hunger and motivation. I've always had it. It's just the last fight [against Catterall] a little bit of complacency set in, which was the worst mistake I ever made. I felt I had just climbed Everest and I was coming back to climb Arthur's Seat. I tried to learn from fighters in the past doing it with fights coming up and overlooking their opponents and paying the price for that.
"At the end of the day you're only human. And when you've achieved what I've achieved in such a short space of time – and you're the only person from the UK to have done it – you do tend to enjoy it."
Taylor will touchdown on the east coast of the States next week to give him ample time to adjust to his new surroundings.
He said: "I've actually never been inside Madison Square Garden. I've been to New York a couple of times but I've never been to the venue. I've driven past it a couple of times. When we get there on Friday, we'll have the weekend to loosen off, get over the flight and the heat and I'll probably take a wee trip over then to get the juices flowing.
"If anyone had told me I'd be in my current shape by this stage I'd have thought that was far-fetched. I'm actually ahead of schedule.
"Once I get to the States, I'll be training in a gym in Manhattan but we're going out two weeks early so I can acclimatise to the heat and the humidity."