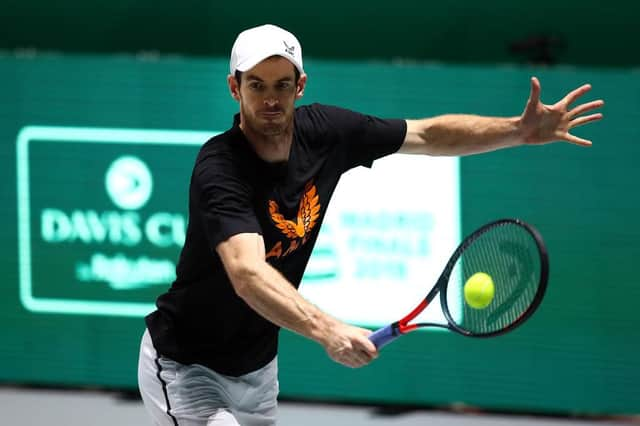 The Scot fell to a straight set 7-6(10-8), 6-1 loss in the first round of the Open Sud de France in Montpellier.
It was Murray's first ATP Tour contest for four months, last playing in the competition in October.
He was put to the test in a 71-minute first set with Gerasimov, notable for his big-serving, coming out on top.
Both players broke serve in the first set and Murray even passed up a set point in the tie break to get ahead of his Belarusian opponent.
The second set saw Gerasimov ease past the former world No.1.
"I just tried to be focused on the match and not think about mistakes," Gerasimov said after the match.
"I just wanted to try my best today because I was playing with a great champion. It was a big experience and I'm happy."