Woman sells her childhood home her family bought for £200 - 102 years ago
104-year-old Nancy Gifford's parents bought the Somerset family home in 1921.
A pensioner who has lived in the same house for more than 100 years has put her childhood three-bedroom home on the market. Nancy Gifford, 104, was born just after World War I and has lived in the property in the village of Street in Somerset for 102 years, when her family bought the house deed for £200 - equivalent to just £10,000 today.
Ms Gifford's family purchased the home in 1921, paying only £200, and she has lived there ever since. She went to school in the village, and met her late husband Bert while on a walk between the house, now valued at £169,950 and nearby Glastonbury in the mid 1930s.
Built in 1882, the property originally had an outdoor toilet, a tin bath and an outdoor well shared by the entire street. Throughout her life, photos of Ms Gifford's home show the original garden wall still standing but the surrounding landscape changing dramatically over the last century.
Nancy met Bert in the village after he whistled to get the attention of her and her friends. They married in 1939, before Bert was sent to Scarborough to work as a radio operator during the war.
Due to her deteriorating health, the 104-year-old is leaving her home to move to a nursing home in Glastonbury. 79-year-old John, one of Ms Gifford's two children, and who still lives in the house with his mum, said: 'When I was a youngster, there were so many lovely families that lived along the road, and we all knew each other.
"The times we had as children were fantastic, going across the fields, jumping over ditches, bird nesting, and swimming in the rivers, so many things children don't do these days.
"Back in the day most children our age knew everybody, and we all had an open house, and it was fine to leave your door on the latch. We were all poor, but everyone was happy."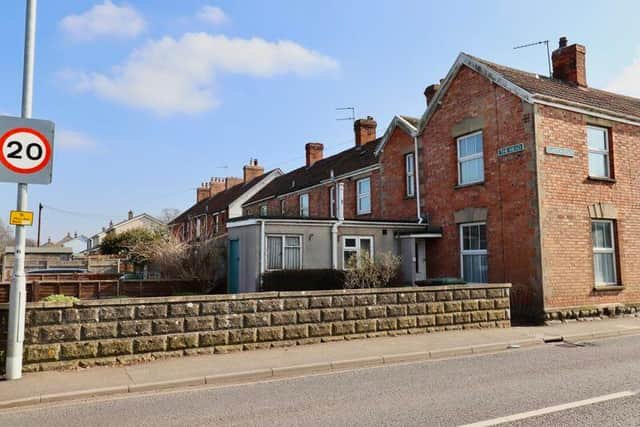 Jack Bartram, the manager of Holland and Odam in Street, said: "Buying and selling houses is the day job for us, but every so often you stumble across a wonderful story, and Mrs Gifford's is one of those. There aren't many who live to the great age of 104, let alone have lived in the same house for 102 years. That house must hold so many lovely memories for Mrs Gifford and her family, but now, after more than a century, it's time for another family to make some memories."
Comments
 0 comments
Want to join the conversation? Please or to comment on this article.