Which coffee chain has the most caffeine? Study reveals caffeine levels in Greggs, Pret, Costa and Starbucks
Research by Which? shows which chain has the most caffeine in its coffee out of Pret, Greggs, Starbucks, Caffe Nero and Costa.
When you're running on fumes nothing helps you through the day like a good, strong cup of coffee. New research has been looking at caffeine levels at different chains in the UK to determine just where that strongest, or weakest, cup can be found.
Consumer group Which? Has been measuring the caffeine levels in espresso, cappuccino and filter coffee at Greggs, Starbucks, Caffe Nero, Costa Coffee, and Pret A Manger to see just where to go to get the best energy boost. And the results show that some coffee shops will provide you with a much stronger boost than others.
"Our research shows you may be consuming significantly more, or less, caffeine than you bargained for," said Shefalee Loth, a nutritionist at Which? "Most of the time this shouldn't be an issue but if you drink a lot of coffee or need to limit your caffeine intake you might want to consider what you're ordering and where from."
The research shows that a single espresso from Pret A Manger contains six times more caffeine than the same drink at Starbucks. And if you're more of a cappuccino drinker, Costa offers the strongest one with 325mg of caffeine per cup.
The strongest and weakest coffees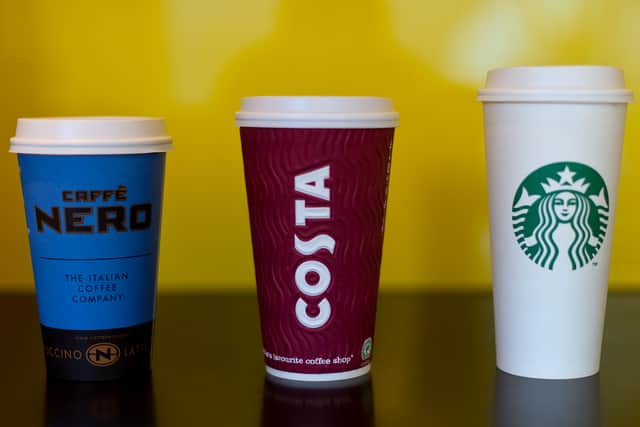 Costa had the strongest medium cappuccino with 325mg of caffeine - equal to four cups of tea

A Starbucks cappuccino contained the least at 66mg - less than the 75mg in a single tea bag

Greggs and Pret a Manger had the second and third-strongest cappuccino at 197mg and 180mg respectively

Pret's single espresso was strongest at 180mg

Starbucks' espresso was bottom of the table at just 33mg

Pret topped the list for the most caffeinated filter coffee at 271mg a cup

Greggs was a close second at 225mg

Starbucks was again the least caffeinated at 102mg
Comments
 0 comments
Want to join the conversation? Please or to comment on this article.