Wegovy: Celebrity weight loss drug Semaglutide approved by NHS to help obese patients in England
Semaglutide has been approved by the NHS to help obese patients in England
A new weight loss injection used to suppress appetites and make people feel fuller for longer has been approved for use by the NHS in England. The drug semaglutide has gained popularity in the US and is now being brought over to the UK to help people at the top of the obese range and with weight-related health conditions.
Semaglutide, which is marketed as Wegovy is delivered via an injection into the skin and will make people feel fuller for longer and more satisfied so they eat less. Patients using the drug will receive a weekly jab prescribed by a specialist but will only be able to take the drug for a maximum of two years.
The drug works as an appetite suppressant by mimicking a hormone called Glucagon-like peptide-1 (GLP-1). This intestinal hormone is released after eating and typically makes people feel fuller, so should help reduce overall calorie intake.
The National Institute for Health and Care Excellence (NICE) concluded semaglutide is safe, effective and affordable. Based on evidence from clinical trials, NICE said semaglutide could help people reduce their weight by over 10% if implemented alongside nutrition and lifestyle changes.
Helen Knight, director of medicines evaluation at NICE, said: "For some people losing weight is a real challenge, which is why a medicine like semaglutide is a welcome option.
"It won't be available to everyone. Our committee has made specific recommendations to ensure it remains value for money for the taxpayer."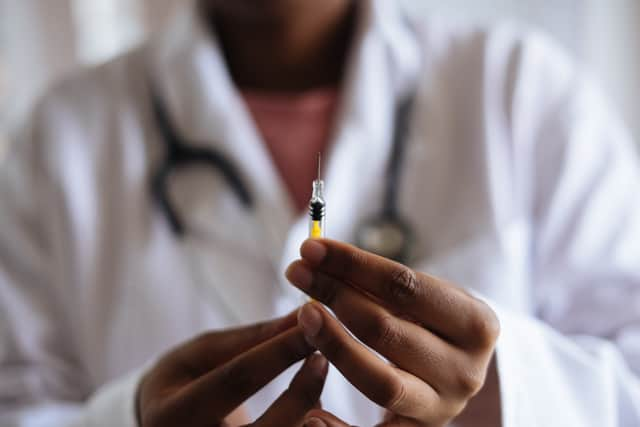 Dr Duane Mellor, Registered Dietitian and Senior Lecturer at Aston Medical School, Aston University, said: "It is important to remember that living with a higher body weight or obesity is not a lifestyle choice, and people wanting to improve their health should be supported to do that.
"It is also clear that semaglutide is not intended to be a lifestyle weight-loss product in the UK. It is to be used to improve health."
There has allegedly been a 'craze' for Semaglutide in Hollywood among famous personalities including Elon Musk and it has become so popular that there are currently widespread shortages in the US. In the UK the new drug will be recommended for use by people with at least one weight-related health condition, as well as those who have a body mass index (BMI) which puts them near the top of the obese range.
In the UK, obesity is thought to cost the NHS £6.1bn per year, government estimates show and just over a quarter of adults in England are obese and around a third are overweight, according to official figures.
Semaglutide is currently under consultation in England whilst Wales is expected to follow the NICE guidelines issued for England.National World has contacted the NHS for a comment.
Comments
 0 comments
Want to join the conversation? Please or to comment on this article.