Virgin Atlantic has opened applications to recruit 350 new cabin crew to take to the skies in the famous red-hot uniform and deliver the airline's world-renowned customer service. Cabin crew at Virgin Atlantic are known for ensuring a safe and memorable in-flight experience for customers as well as friendly service.
Successful applicants will demonstrate a pioneering spirit, a desire to discover new places and cultures, a positive attitude and a passion for delivering thoughtful experiences to each customer. The roles will be part of an initial six month fixed term contract with the view to extend.
Virgin Atlantic is an equal opportunity employer and states it is committed to becoming a more diverse workplace. Applicants from all backgrounds, no matter age, gender, ethnicity, sexual orientation, disability, religion or beliefs are encouraged to apply to join the company..
This inclusive approach is demonstrated by the airline's recent policy changes to remove the need to wear make-up, allow visible tattoos as well as the choice to wear the uniform that best represents their gender identity – the first UK airline to offer colleagues these choices.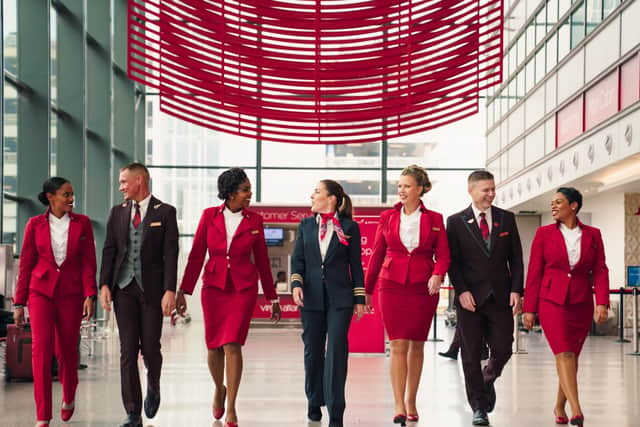 Working for the airline also comes with a range of perks including being able to travel the world, regular award-winning training to support career development and opportunities in the travel industry and beyond.
Virgin Atlantic jobs - how to apply.