UK Weather: Met Office issue Yellow warning amid prolonged freezing temperatures, full forecast
The Met Office issue weather warning but say reports of a 'snow bomb' heading for the UK in February are "likely to be exaggerated"
Some parts of the UK will endure icy temperatures in the coming days as forecasters warned the cold spell will continue. The unwelcome news comes after many areas saw heavy snowfall in the past week.
The Met Office has issued a yellow freezing fog weather warning for Monday (January 23) in place until 11am, covering much of England, including the South East, the Midlands and down to London, which carries the risk of increased air pollution and difficult driving conditions.
On Friday, the UK Health Security Agency extended a level 3 cold weather alert to Wednesday (January 25), prompting reports of a "snow bomb" by several news outlets predicting its arrival to the British Isles in early February. However, it has also been reported the Met Office say this was likely "to be exaggerated".
Met Office meteorologist, Dan Stroud, told The Guardian that predictions for the beginning of February are actually "quite mild." He said: "We're not expecting anything exceptionally severe at the moment as we move into the early part of February."
He said after the start of the week, the warmer temperatures experienced in Scotland will filter south and the temperatures are expected to be "back where they should be across the majority of the country" by the middle of the week.
The Met Office said the cold snap is likely to remain in place until the start of February with some possibility of overnight frost. The long-range forecast suggests it will  get colder in the first week of February and temperatures overall will be near to mild.
The Met Office weather forecast
A frosty start over central and southern England, with patches of freezing fog continuing in a few locations, otherwise sunny periods emerging. The odd shower in the extreme southeast, while cloudier and milder in the west and north, with occasional drizzle.
Frosty with freezing fog reforming across central and southern England and east Wales. Cloudier far southeast, and also in northwestern areas with some light rain or drizzle.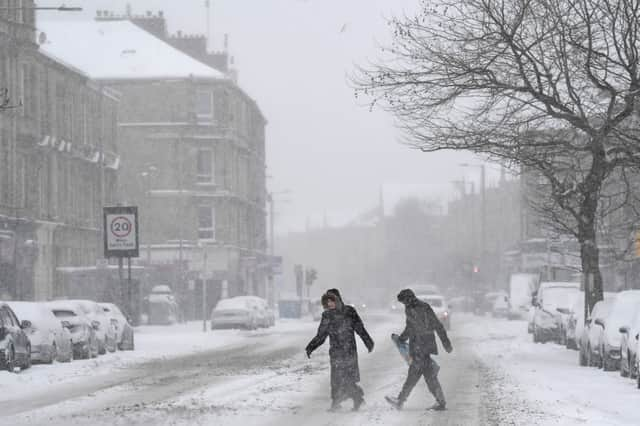 Cloudy with a chance of rain in the northwest. The northeast is sunny and pleasant. Over the central and southern sections, fog patches are slowly clearing, but the rest of the country is dry with some sunshine.
Outlook for Wednesday (January 25) to Friday (January 27):
Early Wednesday may see fog patches in the south, followed by showers and sunny spells. Thursday and Friday will be mostly bright, with rain in the northwest later.
Comments
 0 comments
Want to join the conversation? Please or to comment on this article.