Tributes paid as 'Normandy hero' and one of Britain's last D-Day veterans Joe Cattini dies aged 100
Tributes have been paid to one of Britain's last D-Day veterans Joe Cattini following his death, aged 100.
The death of Joe Cattini was announced by his granddaughter, Sarah Burr, in a social media post where she described the D-Day veteran as her "beloved grandad" and a "Normandy hero". Mr Cattini, served in the army for five years from 1941 and was with the Royal Artillery Hertfordshire Yeomanry regiment on Gold beach, in Normandy.
In a social media post on Tuesday, April 18, Sarah Burr said: "My beloved Grandad Joe Cattini died this evening at 100 years old. A life so well lived. One of the last D-Day Veterans left. We are so proud of him and loved him so much."
At just 21 years old, the World War II veteran drove up Gold Beach on June 6, 1944 in a three-tonne ammunition truck loaded with 25lb shells and dozens of cans of petrol. Around 10,000 servicemen, including 2,700 British soldiers, 946 Canadians and 6,600 US soldiers died in the Allied landings.
In 2019, Mr Cattini, from Southampton, was made an Ambassador for the British Normandy Memorial, who also paid tribute to the veteran following his death. In a post on Twitter, they wrote: "The trust is so sad to learn of the passing of D-Day Veteran and Memorial Ambassador Joe Cattini. Joe died on Tuesday 18 April 2023 just three months after his 100th birthday. We send our deepest condolences to Joe's children and their families."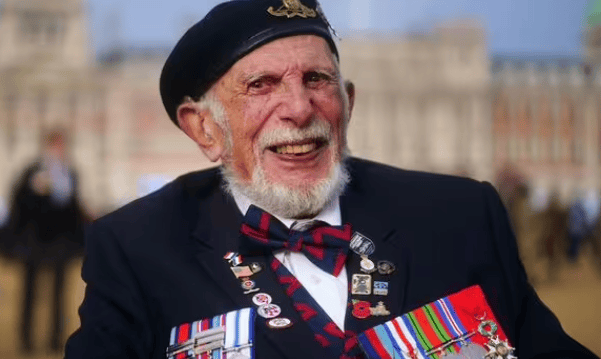 UK Defence in France also paid tribute to Mr Cattini,  describing him as a "Normandy Hero". They said: "Very sad to learn of the passing of D-Day Veteran Joe Cattini. We have lost another Normandy #Hero. An honour to have met him at @UKinFrance & spent time with him at the @britishmemorial. Joe had a lasting impact on all of us and his legacy will live on forever."
Comments
 0 comments
Want to join the conversation? Please or to comment on this article.