Top 10 most scenic road routes according to Choosemycar.com revealed - including North Coast 500
Hit the road for breathtaking views as the top 10 most scenic road routes according to Choosemycar.com have been revealed
The 10 most scenic road routes in the UK according to car buying service Choosemycar.com have been revealed. Amongst the list is the iconic Peak District Snake Pass and the Giants Causeway Coastal Route at Bushmills.
The routes are spread across the length and breadth of the UK. Each nation of the UK is represented on the list.
One of the most famous roads offering breathtaking views appearing on the list is located in Scotland. The North Coast 500 around Inverness is a part of the 516 mile route and takes motorists around almost every corner of North Scotland.
Founder of ChooseMyCar.com, Nick Zapolski, said that he hopes the list will show UK motorists the wide range of stunning routes there are across the country.
He said: "The UK offers some of the most stunning landscapes to drive through - you just need to find them! We hope our list shows UK drivers just what there is to offer in their own countries, and they plan them into an epic road trip."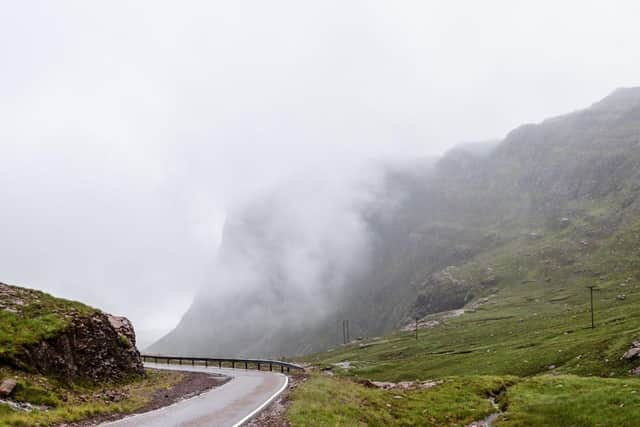 Top 10 most scenic road routes in the UK according to ChooseMyCar.com
A537 Buxton to Macclesfield
North Coast 500, Inverness
Giants Causeway Coastal Route, Bushmills
A272 South Downs, Chichester
Cheddar Gorge, Cheddar
Black Mountain Pass, Llandovery
Buttertubs Pass North Moors, Richmond
Peak District Snake Pass, Buxton
A465 Rhigos, Aberdare
Hardknott Pass, Ambleside
Comments
 0 comments
Want to join the conversation? Please or to comment on this article.