Tipping bill: Millions of workers to take more cash home after withholding tips made illegal under new law
 The new tipping law will see around £200 million put back into the pockets of hospitality workers every year.
Millions of people working in hospitality will now be able to take home more cash from work - after a new law banning employees from withholding tips received Royal Assent. The Employment (Allocation of Tips) Act 2023 received Royal Assent this week and makes it unlawful for businesses to hold back service charges from their employees.
The bill will see a new statutory Code of Practice developed in order to provide businesses with advice on how tips should be distributed among staff. Workers will also be given the right to request more information relating to their employer's tipping record, which will help them to bring forward a credible claim to an employment tribunal.
The change, which is expected to come into force in 2024, will see around £200 million put back into the pockets of workers every year. The Government will confirm an exact date for when the measures become law later this year, following a consultation and secondary legislation.
Hospitality workers often rely on tips to supplement their income and have been left powerless in the past when businesses fail to pass them on from customers. ‌Research in 2015 found that many owners of restaurants, bars, and cafes added discretionary service charges to customers' bills - but then keep some of the money themselves. ‍ ‌ ‌ ‌
A Government consultation in the same year found customers were "overwhelmingly" in favour of the tips they paid going to the people who served them. Business and trade Minister Kevin Hollinrake said: "As people face rising living costs, it is not right for employers to withhold tips from their hard-working employees.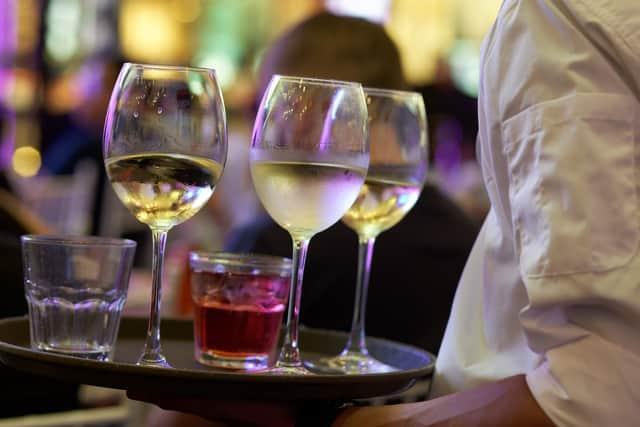 "Whether you are pulling pints or delivering a pizza, this new law will ensure that staff receive a fair day's pay for a fair day's work – and it means customers can be confident their money is going to those who deserve it."
Kate Nicholls, UK Hospitality chief executive, also expressed support for the legislation. She said: "We're pleased to support this new piece of legislation as it comes into law today and look forward to working with Government and other stakeholders on a code of practice that ensures a fair distribution of gratuities amongst all who contribute to providing great hospitality." ‌ ‌ ‌ ‌ ‌ ‌ ‍
Comments
 0 comments
Want to join the conversation? Please or to comment on this article.