TikTok warning for parents: 5 steps to keep children safe on app after safety fears and ban by governments
 Parents are advised to take these five steps to ensure their children's online safety following TikTok's rise in popularity.
Tiktok has exploded in popularity around the world, especially amongst young people thanks to its user-friendly design and never-ending supply of engaging content. However, TikTok's meteoric rise to fame has also brought to light concerns about the platform's safety concerning children.
The popular video-sharing platform, which has over a billion active users worldwide, is also facing growing controversy for its data collection policies. The concerns have resulted in the app being banned in government settings including the UK, France, the Netherlands and Norway.
Last Thursday (March 23), TikTok CEO Shou Zi Chew testified before the US congress over the app's national security threats and its connection to China, where he attempted to dispel concerns over the app's ties to the government in Beijing and its alleged inability to stem "harmful" content.
With a quarter of users aged between 10 and 19, parents in particular are also growing increasingly concerned about keeping their children safe on the platform amidst news warning not only of how TikTok is using personal data but the addictive nature of the app's design.
Therefore, Manny Athwal, the founder of UK's largest coding school, School of Coding, has shared a safety guide for parents to help them understand the potential risks and the steps they can take to help keep children safe on TikTok.
5 steps to protect children from TikTok's potential risks
Age restrictions - TikTok may not be suitable for anyone younger than 13.
"First and foremost, it's important to remember that the app, much like other social media platforms, has an age-rating of 13+. While we all know that children much younger than that are using the app, the age rating does reflect the fact that content shared on TikTok may not be suitable for anyone younger than 13 so this is something that parents should take into consideration.
"The design of TikTok, which allows users to browse a variety of different videos via a personalised feed known as the 'For You Page' means that content is hugely varied and users never really know what's coming next.
"The swipe up functionality means that users consume huge amounts of content in a very short space of time, but with such a volume of content, parents need to be aware that not everything is suitable for younger viewers and approach with caution."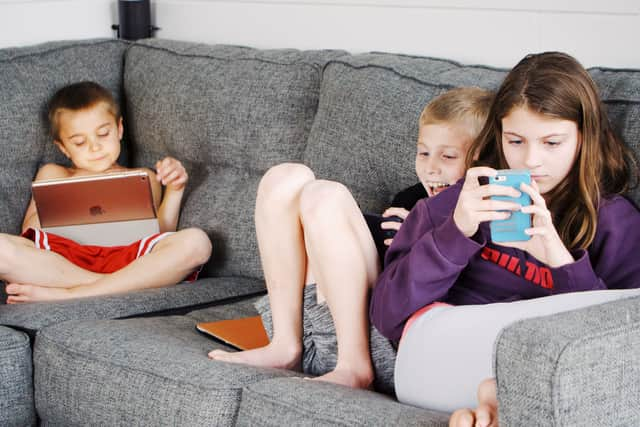 Stranger danger - use in-app safety features by setting account to private
Make use of the in-app safety features where you can make sure their account is set to private. This means that only people they (or you) approve can see their videos and follow them.
Manny said: "Stranger danger is just as important online as it is offline. TikTok has a setting that allows you to restrict or completely stop other users being able to comment on your child's videos. This is important because it stops strangers starting conversations with your child on any videos they post as well as preventing them from being able to message them directly."
Monitor your child's usage - use parental controls to track their activity
Setting parental controls is really important. This way you can see who they follow, their followers as well as the content they post and what appears on their For You page.
To do this, you can use parental controls available in the app or monitoring apps to help you keep track of their activity.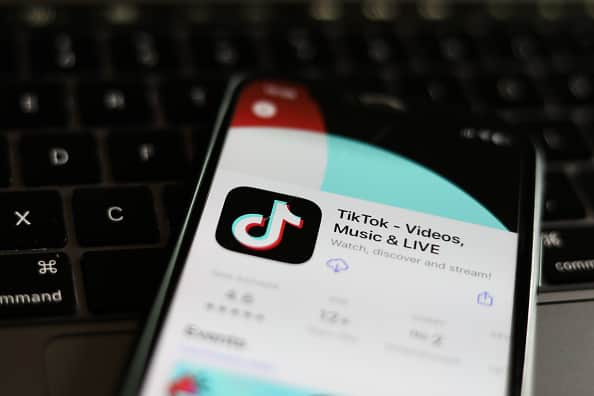 "This can be particularly difficult if you have a teenager, but regularly reviewing  their activity is key, especially if their behaviour at home starts to become isolating or raises other concerns. This may upset your child but sometimes, when it comes to keeping our children safe, tough love is the only thing for it."
Know their limits - limit their screen time
"Most smart devices have the ability to track screen time as well as setting limits on how much screen time you can access per day. Making the most of these settings on the devices that your children use can help to cut down how much time they spend online.
"Limiting how much time they spend on their screens is also a way to break the addictive behaviour cycles that apps like TikTok can perpetuate."
Education - talk to your children about being safe online
"One of the best ways to keep your child safe is to talk to your child about online safety, the importance of not sharing personal information online, and the risks of interacting with strangers.
"Encourage them to be cautious. Teach them what they should look out for and to report any suspicious or inappropriate behaviour to you. If something doesn't feel right, it most likely isn't so make sure they feel empowered to come to you if something raises concerns.
"Equally making sure they know about the in-app reporting functions is really important. If they come across any inappropriate or disturbing content on TikTok, it should be reported to the app immediately. They should also know how to block and report users who are engaging in inappropriate behaviour."
Comments
 0 comments
Want to join the conversation? Please or to comment on this article.