Tiktok Mascara Trend - what it means &  why people use Tiktok code words
TikTok users are throwing about the word 'mascara' online - but what does it really mean?
If you're an avid TikTok fan you will know that the social media platform's  community loves a good code word. Whether that is to describe certain jobs, items or phrases, you will know that Tiktok almost has its own language.
And recently, the latest code word going around is 'mascara.' You might, quite understandably,  think this refers to the make-up product used to lengthen luscious lashes but you would be wrong.
Tik-Tok users have recently been using the word 'mascara' without actually talking about it. And  the#MascaraTend currently has around a 39.9 million TikTok views set to the sound "Constellations" by Duster - so it really is doing the rounds.
If you're a parent who has heard 'mascara' being thrown around by your Tik-Tok loving teen, or a Tik-Tok user new to the platform, here's everything you need to know about the #MascaraTrend.
What does "mascara" mean on TikTok?
The #MascaraTrend is a code word for people to talk about their past and present romantic relationships including how good or bad they were.
For example, one TikToker posted: "The one mascara I ever really liked ended up damaging my eyelashes really badly so now I'm too scared to try any new mascaras because I can't take my eyelashes being damaged again."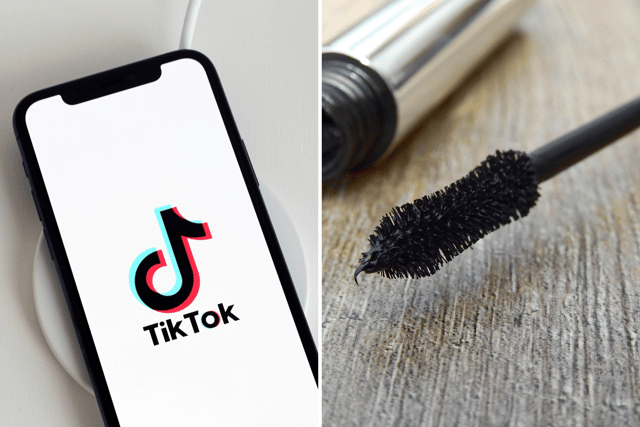 While another user joked: "My fav mascara couldn't keep its wand in its tube." Toktokers also use the trend to talk about their relationship successes, with one adding: "I've had my mascara since I was 14. I'm now 24.
"Only mascara I've ever tried but I know there's nothing like this one anywhere else. I even made a smaller version because I like it so much."
As well as describing relationships, the word has been used to make reference to sexual experiences and innuendos.
Why do people use TikTok code words?
People using the Tiktok platform are using code words to avoid being censored by the app. Using a code word to avoid content moderation isn't anything new though as social media apps (and their content policies) have actually caused users to create a slew of a new language called "algospeak."
You often see it when people are making sexual innuendos or inappropriate references.
Tiktokers love jumping on a trend, and earlier this month is was a Terry's chocolate orange hack doing the rounds.
Comments
 0 comments
Want to join the conversation? Please or to comment on this article.