TikTok hack warning for drivers as craze uses WD40 to defrost car windscreen in cold weather
Drivers are being warned not to attempt a new TikTok craze of attempting to defrost a car windscreen with WD-40.
As snow and ice covers the UK, drivers across the country have spent the past few days trying out various methods to quickly defrost a car windscreen. One of the latest 'hacks' on social media platform TikTok is spraying the popular penetrating oil brand WD-40 on the icy area for a near-instant melting solution.
However, automotive experts are warning Brits to ignore the so-called advice on the social media app  as it could damage window rubbers, resulting in a bill of hundreds of pounds. According to one expert, using WD-40 for defrosting a windscreen is becoming more and more popular.
Graham Conway, managing director of Select Car Leasing, said: "We've seen this hack becoming more and more popular on social media, and at first glance it may make sense to many people. WD-40 is a fantastic product that's a key piece of kit for all types of motoring and DIY tasks, but the truth is the oil does not thaw ice, and could lead to problems if sprayed liberally around on a frosty morning."
WD-40 contains petroleum spirit, also known as 'mineral spirit', that softens natural rubber and could also cause it to swell. One of the main areas of confusion is that people see it used on coolant and oil hoses, and assume it's therefore harmless to window rubbers.
Mr Conway added: "These hoses are made from synthetic rubber in order to withstand heat and vibrations, a different substance from the one holding your windows in place. My advice is to avoid using WD-40 as a de-icer and instead try a traditional scraper or specialist de-icing products.
"The best approach is to give yourself enough time to make sure all windows are completely clear before setting off on a chilly morning. Otherwise you could be looking at a fine of £60 for driving a vehicle in a 'dangerous condition'."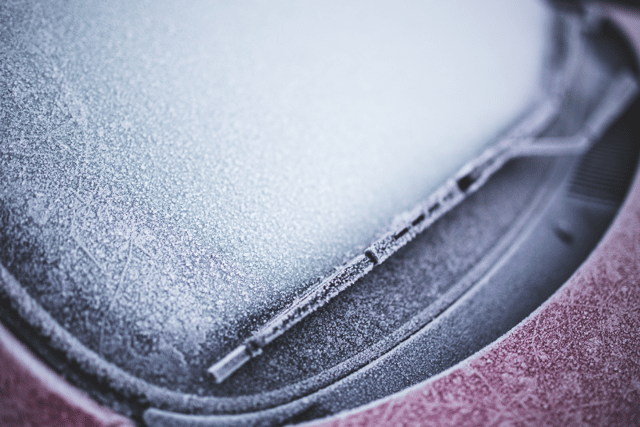 The website for WD-40 also states that it should not be used to car windscreens. It says: "We don't recommend using WD-40 on your windows or windshields but you can apply WD-40 Multi-Use to your number plate to not only provide a protective layer to stop it from rusting but to also prevent ice from sticking to it."
Comments
 0 comments
Want to join the conversation? Please or to comment on this article.