The top 20 songs to clean to
"I Want To Break Free" by Queen has been voted the best tune – to clean to, according to research.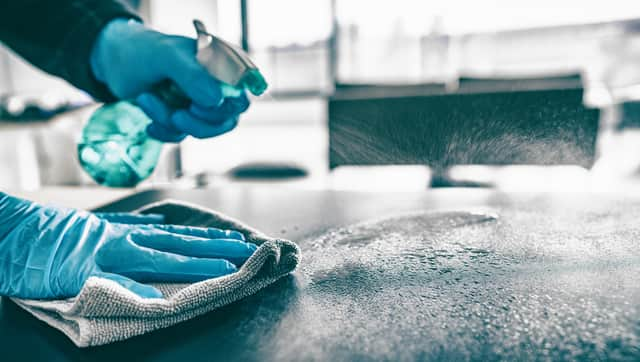 The pop track from 1984 has claimed the crown as the ultimate dusting and vacuuming song.
Other favourites in the list of tracks that crank up the cleaning energy include "I Will Survive" by Gloria Gaynor, "Take on Me" by a-ha, and "Girls Just Want to Have Fun" by Cyndi Lauper, a survey of 2,000 adults found.
And "Total Eclipse of the Heart", by Bonnie Tyler, also featured among the top 10.
The research was commissioned by Samsung to mark the launch of its Clean Qweens team, which will see housekeepers decked out in uniform inspired by the greatest power ballad to clean to.
To kick-start their vacuuming voyage, the Clean Qweens paid a visit to one of the nation's favourite, self-confessed cleaning fanatics, Rylan Clark – who welcomed the team into his house, equipped with their vacuums.
Rylan said: "I love a clean and tidy house, so having the Clean Qweens around, and having a laugh while they kept the place looking pristine, was lots of fun.
"I'm not sure whether it was the vacuum, the music, or both, but they definitely put their backs into it, and the place was spotless."
Dan Barfield, head of domestic appliances UK and Ireland, for Samsung Electronics, said: "The right tune and tech can be the perfect companions to get you into the cleaning mood, infusing that extra boost of energy and motivation needed to tackle the task with gusto.
"With its infectious rhythm, uplifting tempo, and empowering lyrics, we can see why Queen's "I Want to Break Free" hit the top spot on the list."
Other tracks Brits love to groove to when getting out the vacuum include "September" by Earth, Wind & Fire, and "Shut Up and Dance" by Walk the Moon.
Meanwhile, 17 per cent love nothing more than to crank up Taylor Swift's 2014 hit, "Shake it Off", according to the OnePoll.com figures.
Almost a third (31 per cent) have ended up doing more cleaning than they'd planned, because they were vibing to the music so hard.
Londoners are most likely to listen to music while they clean, while residents in Yorkshire and the Humber are the least likely, according to the data.
And the north-west is home to the UK's most conscientious carpet cleaners – vacuuming on average seven times a month – while Northern Ireland, in contrast, ranks lowest, averaging four.
Dan Barfield added: "Helping Brits to stay dust free, the Clean Qweens are turning vacuuming into a thrilling performance with the nation's most powerful and intelligent cordless vacuum.
"We know cleaning isn't everyone's cup of tea, which is why we are giving people the opportunity to have their homes vacuumed for free by the Clean Qweens, and the chance to win a Bespoke Jet AI vacuum cleaner."
For more information on how to book the Clean Qweens, head over to Samsung's Instagram page, @SamsungUK, between November 16th and 30th, 2023.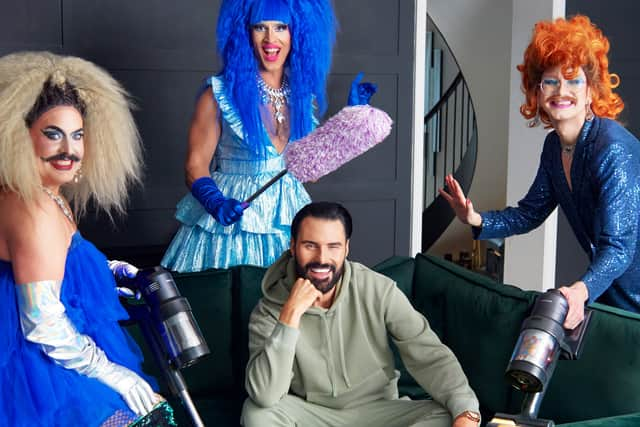 Top 20 best songs to clean to:
1. "I Want to Break Free" - Queen
2. "Don't Stop Believin'" - Journey
3. "I Wanna Dance with Somebody (Who Loves Me)" - Whitney Houston
4. "Happy" - Pharrell Williams
5. "Girls Just Want to Have Fun" - Cyndi Lauper
6. "I Will Survive" - Gloria Gaynor
7. Uptown Funk" - Mark Ronson ft. Bruno Mars
8. "I Want to Know What Love Is" - Foreigner
9. "Total Eclipse of the Heart" - Bonnie Tyler
10. "Shake It Off" - Taylor Swift
12. "I Don't Want to Miss a Thing" - Aerosmith
13. "Can't Stop the Feeling!" - Justin Timberlake
14. "September" - Earth, Wind & Fire
15. "November Rain" - Guns N' Roses
16. "Is This Love" - Whitesnake
17. "I'll Be There for You" - Bon Jovi
18. "Shut Up and Dance" - Walk The Moon
20. "Heaven" - Bryan Adams
Comments
 0 comments
Want to join the conversation? Please or to comment on this article.