The Apprentice 2023 final: How to watch who will win Lord Alan Sugar's investment - full list of past winners
The remaining entrepreneurs vying for Lord Alan Sugar's business investment will learn their fate in Thursday night's The Apprentice 2023 final on the BBC.
Lord Alan Sugar's search for his next business partner is about to reach its conclusion as viewers rush to their television screens to watch the final of this year's The Apprentice. In what first started as a boardroom filled with 18 budding entrepreneurs, two now remain as they battle it out for £250,000.
This season has been filled with plenty of laugh-out-loud and cringey business decisions. Whether it be the green staining Venom skincare brand or the mushy worm-filled dog food, fans have experienced plenty of moments to remember.
Marnie Swindells, a court advocate from London, and Rochelle Anthony, a hair salon owner from Bedfordshire, are the two remaining candidates vying for not just Lord Sugar's investment but business expertise.
A preview of the episode reads: "The last two must launch their business, create a new brand for their company, produce a digital billboard, direct and edit a television advertisement and design a metaverse, before pitching to Lord Sugar and industry experts at a black-tie event."
Here is everything you need to know about The Apprentice 2023 final and how you can watch it live or on-demand. Also included is a list of all the show's past big winners, including Harpreet Kaur last year.
How to watch The Apprentice 2023 final
The final episode of this season's The Apprentice will air on Thursday (March 23). Broadcast will start from 9pm on BBC One, but if you miss it the final will be available on-demand via BBC iPlayer from 10pm onwards - visit the BBC website for more information.
List of past winners of The Apprentice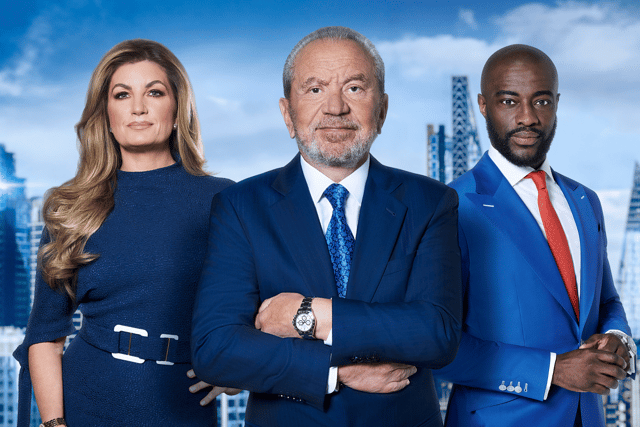 Season 1 (2005) - Tim Campbell
Season 2 (2006) - Michelle Dewberry
Season 3 (2007) - Simon Ambrose
Season 4 (2008) - Lee McQueen
Season 5 (2009) - Yasmina Siadatan
Season 6 (2010) - Stella English
Season 7 (2011) - Tom Pellereau
Season 8 (2012) - Ricky Martin
Season 9 (2013) - Leah Totton
Season 10 (2014) - Mark Wright
Season 11 (2015) - Joseph Valentine
Season 12 (2016) - Alana Spencer
Season 13 (2017) - Sarah Lynn and James White (joint winners)
Season 14 (2018) - Sian Gabbidon
Season 15 (2019) - Carina Lepore
Season 16 (2022) - Harpreet Kaur
Comments
 0 comments
Want to join the conversation? Please or to comment on this article.