Suella Braverman uses loophole to allegedly claim £25,000 in household expenses while living with parents
Suella Braverman has allegedly claimed nearly £25,000 in expenses to cover energy and other costs in her main home while staying rent-free at her parents' house.
Suella Braverman allegedly raked in nearly £25,000 in expenses over five years to cover energy and other costs for her main home in London while staying rent-free at her parents' house when she visited her constituency amid skyrocketing energy bills affecting households across the country.
According to an investigation by a major daily newspaper, the Home Secretary used the expenses to pay the household bills on her £1.2 million family home in Bushey, Herts. While her expenses claims are all within the rules, the Tory MP, who earns £67,505 on top of her MP salary of £84,144, has been accused of exploiting a loophole in the system.
Braverman reportedly said she "fully funds" the home she stays at in Fareham, Hants, but according to the paper, she failed to mention it is her parents' house, which costs her nothing in rent.
Former Committee on Standards in Public Life chairman Sir Alistair Graham told the paper: "This looks like an attempt to game the rules to maximise benefit. She says she 'fully funds' her constituency accommodation but does not reveal it is owned by her parents. Those are weasel words, she needs to explain what she means.
"Is she manipulating the rules to strengthen her household income? It has the smell of a conspiracy to do that." Lib Dem Chief Whip Wendy Chamberlain added: "If these reports are true, this would seem difficult to justify. Even if it is within the rules, it isn't within the spirit of the rules. It just shows how out of touch some Conservative MPs have become."
Braverman singles out British Pakistani men for grooming gangs
The shocking report came a day after Braverman was criticised for singling out British Pakistani men over concerns about grooming gangs as she accused authorities of turning a "blind eye" to signs of abuse over fears of being labelled "politically correct" or "racist."
In an interview with Sky News detailing her proposal to make reporting child sexual abuse mandatory, she said the men held cultural values "totally at odds" with British values and regarded women in a "demeaning and illegitimate way" while behaving in an "outdated and frankly heinous" manner.
Her remark however contradicted a report by the Home Office in 2020 concluded that most child sexual abuse gangs are made up of white men under the age of 30, adding that there was not enough evidence to suggest members of grooming gangs were disproportionately more likely to be Asian or black.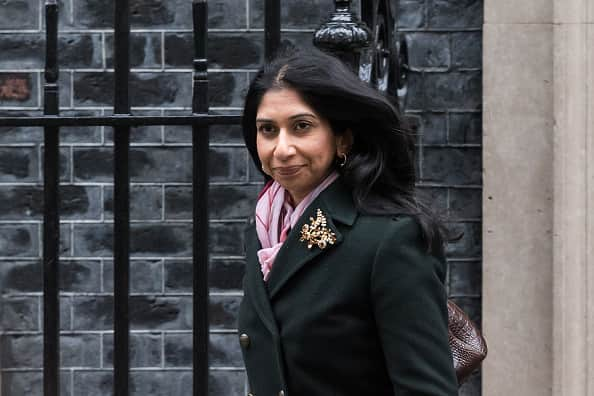 Comments
 0 comments
Want to join the conversation? Please or to comment on this article.