Stranger Things' star David Harbour shares exciting update on when season 5 starts filming
There is finally an update on Stranger Things 5 thanks to Chief Hopper himself
David Harbour has given fans an exciting update on when the final season of Stranger Things will start production. That's right our favourite Vecna fighting crew will be returning to Hawkins, and it's sooner than you think.
Harbour's breakout role came with Stranger Things when he was cast as fan favourite, Chief Hopper. The character has become the backbone of the show, and catapulted Harbours career to new levels, including a role as Red Guardian in the Marvel Cinematic Universe.
Speaking about the upcoming final season at the Middle East Film & Comic Con in Abu Dhabi, Harbour said: "We're walking into season five. I've got a couple more months to train. We start shooting that in June, though, and that will be the final season.
He added: "I did a lot of training for season four. He [Hopper] was in a very specific position, that Russian prison. It was about making him a different guy and sort of shedding a layer of himself physically, mentally, and emotionally."
Harbour said that finishing the show is "bittersweet" but added that he feels the series does need to end: "Now we're almost nine years from filming the first season, and I think it is time for it to end. But it is, of course, very bittersweet.
"You know, there's sadness there. But also, we've all grown up. It is time for us to leave that nest and try other things and different projects.
He finished by saying: "And to let the Duffer Brothers try different things as well. I mean, those guys are so talented. I want to see what they come up with next. So, it is bittersweet but it's definitely time."
How to watch Stranger Things
Stranger Things seasons one to four are streaming worldwide on Netflix and are available to watch now.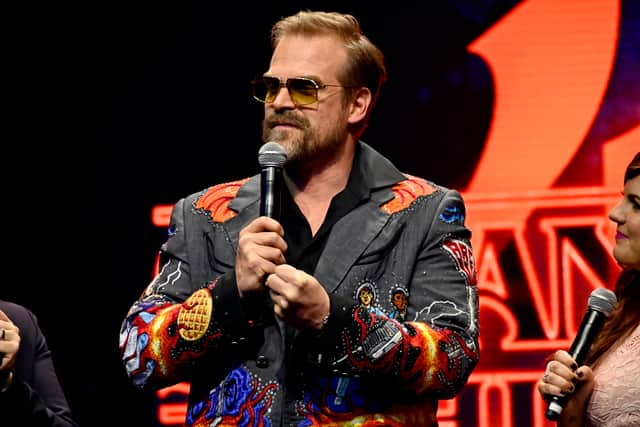 You can sign up for a subscription which starts at £6.99 per month on the Netflix sign up page. Upon signing up you will get your choice between three monthly plans. They are the following:
Basic Plan - £6.99 - 480p resolution
Standard Plan - £10.99 - 1080p resolution
Premium Plan - £15.99 - 4K+HDR resolution
DISCLAIMER: This article contains affiliate links. We may earn a small commission on items purchased through this article, but that does not affect our editorial judgement.
Comments
 0 comments
Want to join the conversation? Please or to comment on this article.