Snake spotted in Birmingham: Terrifying moment police encounter boa constrictor slithering along busy road
The huge boa constrictor was spotted slithering along a busy road in the middle of a UK city.
This is the shocking moment police encountered a massive boa constrictor in the middle of a busy road in Birmingham. Officers had been driving along on patrol when they spotted the large snake slithering across the street on Park Lane, Aston, on Saturday afternoon (June 17).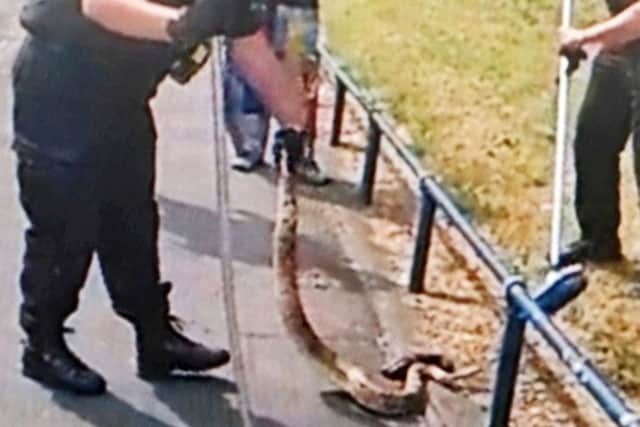 Images of the scene show how at least three officers bravely ushered the reptile into a pillow case with the help of a broom at the side of the road. The constrictor, which can grow up to 10ft (3m) in length, was taken to a local reptile shop where it was checked over and found to be uninjured.
A West Midlands Police spokesperson said: "We often have to deal with the odd slippery customer, but officers got an off-the-scale shock when they encountered a boa constrictor in the middle of a busy Birmingham road.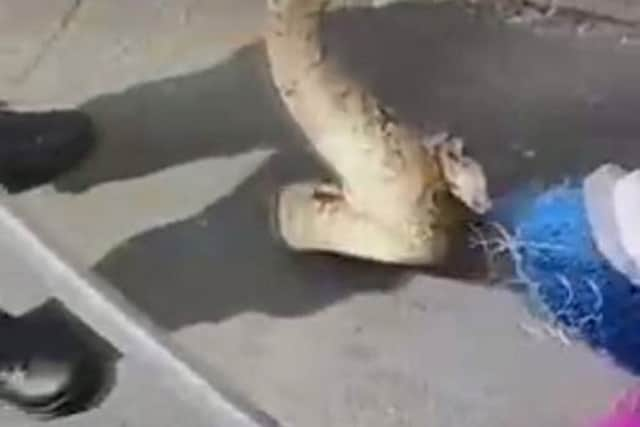 "Officers from our operational support unit were driving down Park Lane yesterday afternoon when they spotted the large snake moving across the road. But they soon had the situation in the bag as they gently manoeuvred the creature into a pillowcase before taking it for checks at a local reptile centre."
Staff at Birmingham Reptiles confirmed the common boa constrictor had come to no harm and they'll be looking after the serpent until its owner claims it or it's rehomed.
Comments
 0 comments
Want to join the conversation? Please or to comment on this article.