Sims 4: EA set to make three packs free for a limited time - how to download
The Sims 4 will make three of its extra content packs free to download this week.
The Sims 4 will make three of its packs free to download from both the EA and Epic Games Store. However, the offer will only be available for a limited time.
This month anyone will be able to redeem the Daring Lifestyle Bundle, which comes with the Jungle Adventure Game Pack, Luxury Party Stuff Pack, and Fashion Street Kit. The Game Pack was one of the first additions to join The Sims 4 family, but the Fashion Street kit only dropped last year.
The Sims 4 first came out in 2014, and has since gone through many iterations including a number of free updates (Believe it, or not, Pools weren't in the original drop). The Sims has faced backlash online over the years due to the cost of the standalone game as well as the additional downloadable content.
The Sims 4 has four different types of packs that come out in a range of prices including expansion packs priced at around £34.99 and the recent £4.99 kits. The packs range in how much content you get. However, fans have been getting their money's worth with more free updates as well as some of the packs becoming completely free.
This isn't the first time The Sims 4 has put offers like this on the table for players. Last year, they made the base game free forever, which received mixed feedback from fans who had already purchased the game. However, fans who already played the game had also received a free benefit in getting one of the newly released kits free of charge ahead of the base game price change.
So, how can you download The Sims 4 for free? Here's everything you need to know.
How to get The Sims 4 for free
The Sims 4 base game is available for free from platforms such as the EA store app, Epic Games Store and more. The game was made free for everyone forever on October 18, 2022.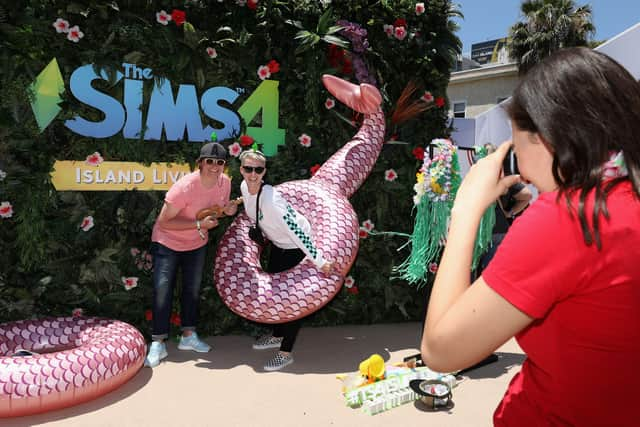 The Daring bundle will be available for download from May 11 until May 18 via the Epic Game Store as well as the EA app used to play the game on PC. All you need is an Epic Games Store account. You can link your Epic Games Store and EA App accounts to add the packs to your overall collection.
Comments
 0 comments
Want to join the conversation? Please or to comment on this article.