Red Arrows: where you might catch a glimpse of RAF aerobatic team as they take to the skies to train
The world famous team will be training ahead of what will be a huge 2023 schedule
They are the most famous aerobatic team in the world and, ahead of a busy 2023, the Red Arrows are set to have one of their first training sessions of the year. From RAF Syerston in Nottinghamshire, the Red Arrows will be conducting training later this month.
The Red Arrows will use the training session to practise what is called the  'Synchro Pair' and is set to take place around 12pm and then again shortly before 3pm at the base. The date for the training has been pencilled in for Friday January 27.
The 'Synchro Pair', which is executed by  Reds Six and Seven from the Red Arrows team, is a highly popular manoeuvre which is part of the famous routine carried out in displays. Reds One to Five form the front section of the team's formation, known as Enid, and Reds Six to Nine make up the rear..
The 'Synchro Pair' perform the highly-popular opposition manoeuvres during this latter section of the show. During a display, Red 10 acts as the team's supervisor who maintains two-way radio contact with the team leader. He also provides commentary throughout the display.
It was announced last year that the Red Arrows would be leaving their traditional home at RAF Scampton in Lincolnshire, following news the base was to be sold. The new base of RAF Waddington will become home to the team later this year.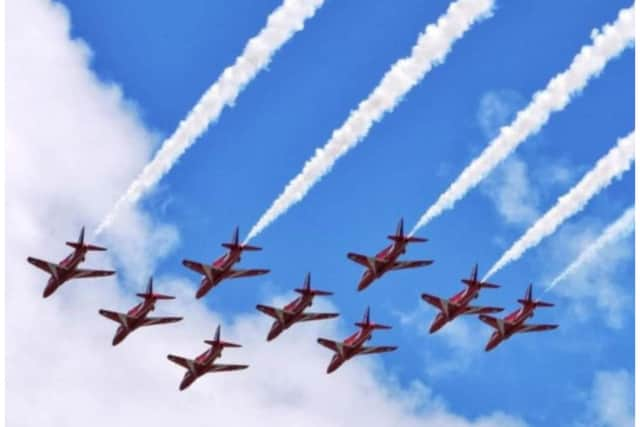 However, another option looked at by the Ministry of Defence was RAF Syerston. This, according to flying website Pilot, is due to the airbase being an accessible training location from RAF Waddington.
Comments
 0 comments
Want to join the conversation? Please or to comment on this article.