Piers Morgan accuses Dan Walker of 'milking' life-threatening bike collision that left TV presenter injured
Dan Walker was involved in a bike collision last week which left the presenter 'glad to be alive' after he sustained cuts to his face in the process
Piers Morgan has accused TV presenter Dan Walker of 'milking' his bike crash which occurred last week. Walker sustained serious injuries to his face as he was in a collision with a car during his commute to work.
The result left Walker with cuts to his chin, upper lip and cheek with the Channel 5 News presenter also sustaining a black eye, in a crash that he admitted left him 'glad to be alive'. Following the incident, he urged fellow cyclists to wear helmets.
Despite Walker being involved in the nasty collision last week, he hosted the Royal Television Society Awards in London on Wednesday evening (March 1). At the awards, he reportedly made a quip about Morgan's departure from Good Morning Britain.
Walker said "To give you an idea of my mental state, let me put it this way: if a weather presenter were to question me in any way, shape, or form, I'm liable to storm off stage in an enormous huff."
However, Morgan didn't seem to see the funny side of Walker's joke, and took to Twitter to say "If I were Dan Walker, and I'd been kicked off Match of the Day & BBC Breakfast, then washed up on Channel 5 daytime, and only got press these days by falling off a bike, getting a few grazes, and milking it like I'd survived a terror attack, I'd be this bitter too."
The TalkTV presenter received some backlash from his scathing remarks about the former Football Focus host, with one Twitter user saying "This is the worst take of all time", and another saying "Dan Walker living rent free in Piers Morgan's head."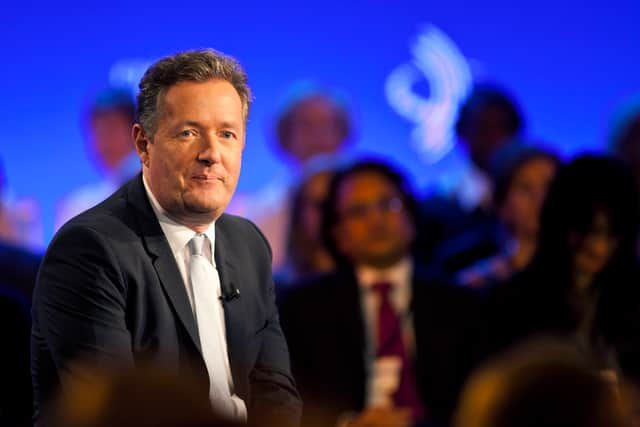 Along with those lighter remarks underneath the tweet, someone shared a personal story, saying: "I know someone whose life has literally been changed forever after a bike crash with no helmet. He isn't the same man. And not in a good way. It's no joke and if helmet awareness can come from that accident, good luck to Dan Walker raising awareness."
Comments
 0 comments
Want to join the conversation? Please or to comment on this article.