Oscar Winner Sarah Polley asked to return Oscar to 'rightful winner' in low April Fools Day joke
Canadian film-maker Sarah Polley shared the 'low' April Fools prank played against her and dubbed "too cruel to be a joke".
Sarah Polley revealed a shocking letter she received from 'The Academy' asking her to return her Oscar aftering winning it at this year's awards. The letter arrived on Saturday Morning, AKA April Fools Day.
However, perhaps unsurprisingly, it turns out the letter wasn't real and was an elaborate prank played by none other than her 11-year old child. Polley made it clear she wasn't impressed and said her 11-year-old "swung low" for April Fools' Day.
Polley won the best adapted screenplay for Women Talking at the 95th Academy Awards in Los Angeles last month. The letter, shared on Twitter read: "We say this to you with the deepest regrets: the Oscar you received was given by mistake."
In the letter it seems that The Academy asked Polley to 'mail it back' to California and also added that she could keep the award for one more week so she could "enjoy its presence" in her home but needed to be returned and awarded to the "rightful" winner: All Quiet on the Western Front.
The letter included an apology that read: "We are sorry for your loss, but it is only fair that the play with the real best adapted screenplay gets the Oscar."
The letter also said: "We feel it is wrong you get this on 1 April as you will probably think it is a joke, and we feel that is wrong, so another letter will be sent assuring you that this is not a joke. This is much too cruel to be a joke, ergo we deeply apologise for any inconvenience we may have caused you."
The elaborate prank explained that Oscar bosses had realised their error on the day the award was given and wanted to avoid another blunder like La La Land being named winner of Best Picture in 2017 instead of Moonlight.
Edward Berger, the film-maker behind All Quiet on the Western Front even got in on the joke saying: "To save on mailing costs as I live overseas the Academy has asked me to provide you with my address so you can ship the Oscar directly," he tweeted to Polley. "I will follow up shortly. Ok with you?"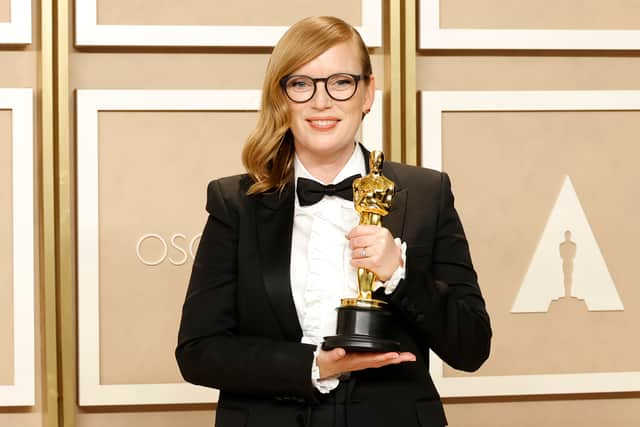 The internet has been full of pranks over the last twenty four hours, even Ronald McDonald got in on the tomfoolery. Perhaps a chance for a collaboration with Polley's child next year? You can find the best pranks for April Fools Day 2023 here.
Comments
 0 comments
Want to join the conversation? Please or to comment on this article.