Nicola Bulley missing: Police believe mother of 2 fell into the River Wyre in Lancashire while on dog walk
Police believe missing dog walker and mother of two Nicola Bulley fell into the river when she disappeared seven days ago.
Nicola, 45, was last seen walking her dog at St Michael's by the River Wyre when she went missing on the morning of January 27. Nicola's phone was connected to a work call and later found on a bench while her dog, Willow, was found running freely nearby in an "agitated state".
Since going missing, Lancashire Police have been leading an extensive search to find the 45-year old. The police force say an "unprecedented amount of resources" have gone into the search. They also believe there is "nothing to suggest" any third-party involvement.
Nicola's partner, Paul Ansell, has said he will never lose hope and that he is focussing on staying strong for their two daughters while the search continues. On Friday, February 3, to mark one week since her disappearance, friends of Nicola recreated her walk in hopes of finding some answers.
Nicola Bulley: What is the latest update? 
Speaking in a press conference on Friday, February 3, Superintendent Sally Riley of Lancashire Police issued an update on the case, saying they believe Nicola fell into the River Wyre while out on a dog walk. Detectives are focussing on a 10 minute period where Nicola was unaccounted for, between 9.10am-9.20am.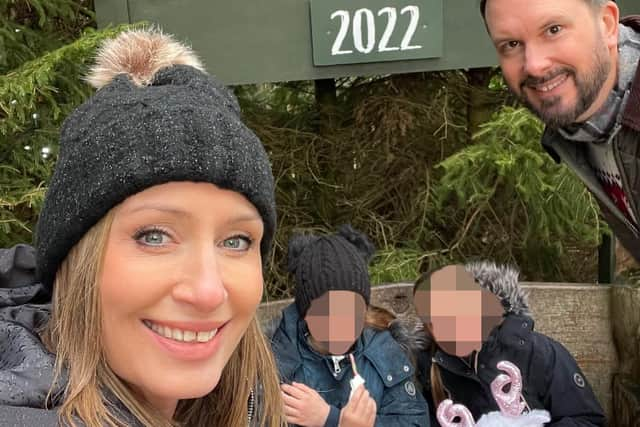 Police said they have deployed significant resources into the search for Nicola, including drones, a helicopter, police divers, sonar equipment, pole cameras, underwater drones and staff wading the shallow parts of the river.
Police also issued an update on the clothing they believe Nicola was wearing at the time of her disappearance. They believe Nicola was wearing "an ankle-length black quilted gilet jacket, a black Engelbert Strauss waist-length coat which was worn underneath the gilet, tight-fitting black jeans, long green walking socks tucked into her jeans, ankle-length green Next wellies, a necklace and a pale blue Fitbit."
Comments
 0 comments
Want to join the conversation? Please or to comment on this article.