New figures show 54% of people in the UK would vote to remain in EU as 'Brexit regret' rises
The new figures show trust in UK politics has fallen and more people would now vote to remain than leave the European Union
New figures released by the Edelman Trust Barometer have revealed the majority of people in the UK desire a 'new political party'. The data shows 61% of Britons feel that a party to challenge Conservatives and Labour is needed.
Adding to this view that UK politics is looked down upon by the public are  stats showing over three quarters of people feeling politicians are making things worse in the UK. There is also an increasingly strong sense of regret over Brexit itself, with 54% saying they would now vote to remain, and only 32% that they would vote to leave, down nine points from when the UK left the EU in January 2020.
This further loss of confidence in Brexit comes after prime minister Rishi Sunak renegotiated the Northern Ireland Protocol with European Commission President Ursula von der Leyen.  Only 32% of people surveyed said that they would vote to leave, down nine points from when the UK left the EU in January 2020.
A clear majority has emerged (57%) saying that their interests are not represented in British politics – up seven points since last year and a record high since the barometer began, while 70% of respondents say the government prioritises its own supporters over those most in need.
Edelman's President and CEO Ed Williams said: "This year's study exposes a public thirst for change and new ideas to restore trust, fuel optimism, and make a positive difference to people's lives. But if political leaders miss this moment and fail to grasp the opportunity to articulate an inspiring and galvanising vision, and instead shy away from engaging people in inherent trade-offs and decisions, and resort to old answers to stale debates, then the data indicates that British politics is setting itself up for a seismic shock.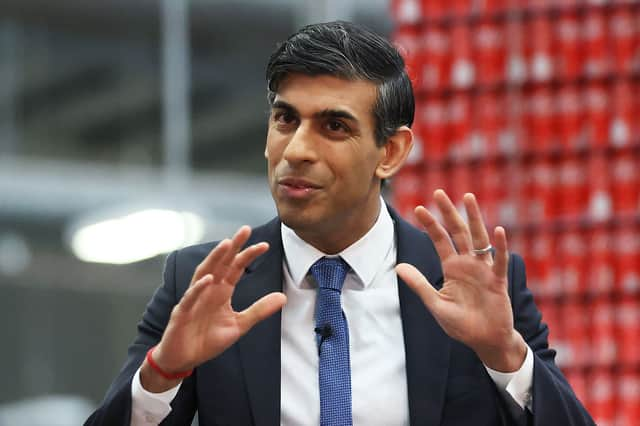 "If high demand for reframing and fresh thinking remains unmet among our political establishment, then we shouldn't be surprised if people look elsewhere for answers, with all the damaging consequences that flow from that."
Comments
 0 comments
Want to join the conversation? Please or to comment on this article.