Madeleine McCann suspect Christian Brueckner may never be charged over kidnapping due to legal row
The prime suspect in the Madeleine McCann case may never face charges due to an ongoing legal row.
Christian Brueckner, who is already serving time in a German prison for rape, may never face charges relating to the disappearance of Madeleine McCann due to a legal row between two prosecuting agencies. In 2020 German police named Mr Brueckner as the person they believed kidnapped and subsequently murdered Madeleine McCann in 2007.
Prosecutors from the city of Braunschweig and the city of Magdeburg have been arguing over the 45-year-olds alleged links to Madeleine and other missing children. While Brauncschweig prosecutors have been leading the charge against Brueckner, German sources believe that Magdeburg may soon take over the case.
Magdeburg's prosecutors have argued that the crimes took place on their patch, meaning they have a higher jurisdictional claim than Brauncschweig does. The move would give control to a prosecution office that has been much more focused on the hunt for Inga Gehricke, the missing girl who has been called "Germany's Maddie."
Despite the uphill battle to keep the case, Brauncschweig prosecutor Hans Christian Wolters said: "We will continue to investigate the Madeleine case and the accused will remain in custody.
"With regard to the decision of the Regional Court of Braunschweig on jurisdiction, we will first carefully examine the reasons. Then probably have the decision reviewed by the Higher Regional Court of Braunschweig.
"We continue to assume that we are responsible for a decision by the Higher Regional Court, so that the investigations into the Maddie case will continue as planned. In our view, there is currently no reason for speculation and a possible related abandonment of the proceedings."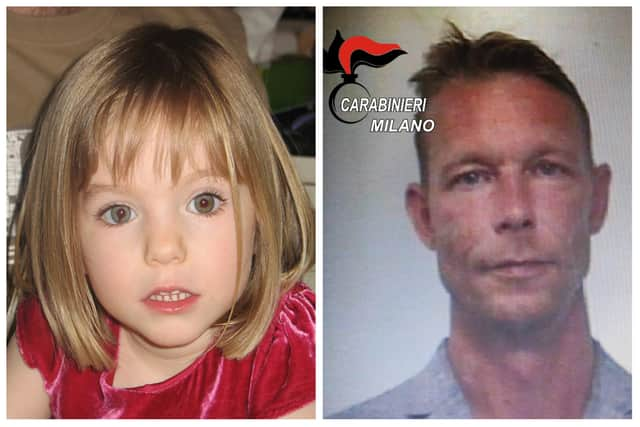 Comments
 0 comments
Want to join the conversation? Please or to comment on this article.