Labour MP Andy McDonald suspended over 'between the river and the sea' speech at pro-Palestine rally
Senior Labour MP Andy McDonald has been suspended over his speech at a pro-Palestine rally over the weekend.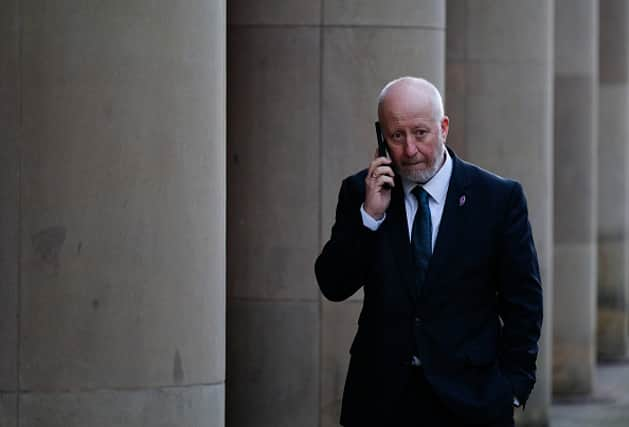 Andy McDonald, a senior Labour MP, has had his party whip suspended after using the controversial phrase "between the river and the sea" in a pro-Palestine rally address. The MP for Middlesbrough reportedly used the remark while advocating for peace between Israelis and Palestinians at a weekend gathering in London.
This comes after some pro-Palestinian protesters chanted "from the river to the sea, Palestine will be free" during recent demonstrations in the capital, despite controversy around the slogan's meaning.
Home Secretary Suella Braverman has previously branded the slogan antisemitic and claimed that it is "widely understood" to call for the destruction of Israel but pro-Palestinian protesters have contested this definition.
During the Saturday rally, Mr McDonald reportedly said this in his speech: "We won't rest until we have justice, until all people, Israelis and Palestinians, between the river and the sea can live in peaceful liberty."
A Labour spokesperson said: "The comments made by Andy McDonald at the weekend were deeply offensive, particularly at a time of rising antisemitism which has left Jewish people fearful for their safety. The chief whip has suspended the Labour whip from Andy McDonald, pending an investigation."
The chant "from the river to the sea, Palestine will be free" has been a popular slogan and has been around for decades among Palestinians and pro-Palestinian campaigners. Despite its controversy, the slogan is said to refer to liberating the territory that exists between the Jordan river and the Mediterranean Sea in Palestine.
However, many Israelis and supporters of Israel have claimed that the chant effectively calls for genocide and implies the destruction of Israel.
Downing Street has also expressed concerns over the chant describing it as "deeply offensive" to many, amid growing controversy surrounding the rhetoric used in recent pro-Palestinian demonstrations.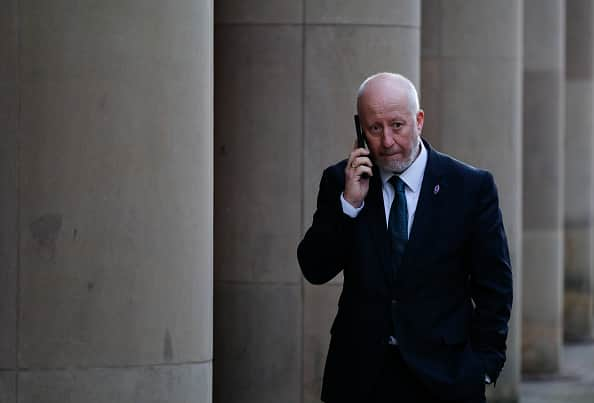 The Prime Minister's official spokesman said it is a matter for the police to decide on the appropriate response when confronted with the use of such chants during public demonstrations. However, he stressed: "I can understand how the use of that language and others will be of significant concern to many."
Asked in a briefing with reporters about the chant, the PM's spokesman said: "We understand clearly this is a deeply offensive chant to many. And again, I think people need to be responsible with their use of language.
"Obviously it's up to the police to make an operational decision about the use of that language if they see fit to do so, but I can understand how the use of that language and others will be of significant concern to many."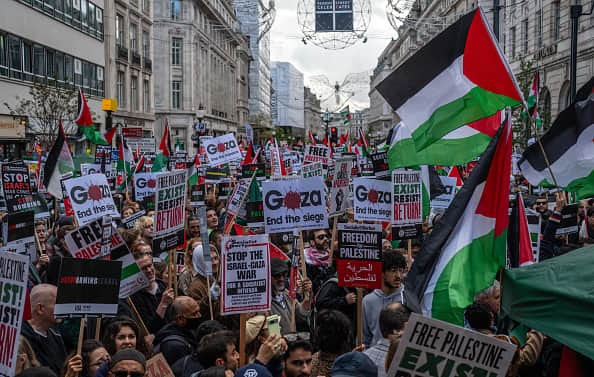 He added: "Right now, communities across Britain, Jewish communities across Britain, need to be reassured that police and indeed the wider Government, national and local are protecting them because these will be deeply concerning times after a traumatic terror event."
Education minister Robert Halfon, who is Jewish, told Times Radio that hearing the phrase being chanted was "horrific" and "scary", adding: "It's frightening for Jewish people in England at the moment, you know.
"I really welcome that the Prime Minister has done everything possible to support those of the Jewish faith, but it is frightening when you hear those chants … when you hear cries of jihad every week in central London. It is frightening.
"When you hear that Jewish schools have to close their doors, when you hear of students, I am the universities minister as well, I get messages from Jewish chaplaincy service in higher education that Jewish students are having Palestinian flags draped over their cars or doors knocked on of the Jewish chaplain with people knocking on doors saying 'we know where you live'.
"Antisemitism has gone up enormously even in my area of higher education. The Community Security Trust suggested it has gone up by over 400% since October 7."
Comments
 0 comments
Want to join the conversation? Please or to comment on this article.