Jeremy Clarkson closes Diddly Squat farm restaurant after complaints from neighbours
TV host Jeremy Clarkson has said he will not reopen his Diddly Squat farm restaurant after a decision from the local council.
Jeremy Clarkson has closed his Diddly Squat farm restaurant after a series of spats with neighbours. According to locals in nearby Chipping Norton, Oxfordshire, the area has been plagued by traffic since the opening of the restaurant.
The Grand Tour presenter has run his Diddly Squat farm since 2008, and his work there was turned into the critically acclaimed series Clarkson's Farm on Amazon Prime. But the celebrity's presence in the area has not gone unnoticed, and lots of fans have swarmed to the farm after the restaurant opened in July last year.
The order to close the establishment came after an enforcement from Cotswolds council officials, and despite the former Top Gear presenters claim that the restaurant could remain open through a "loophole in the law", Clarkson has now announced that it will close.
Commenting on the council's decision, Clarkson wrote: "I no longer wish to open a restaurant," and claimed that he had been "thwarted by the enforcement notice".
One local told The Mirror: "It is a win for the community. I would like the whole thing shut down. We are just a small village and Diddly Squat Farm is in the wrong place.
"We don't need a theme park in an area of natural beauty. The new year was ridiculous. You'd spend about 20 minutes trying to get into town."
Another neighbour added: "We have been plagued with traffic since he arrived. He caused massive upset with these restaurant plans. It's just the arrogance of what he thinks he can get away with."
Since announcing the restaurant's closure, Jeremy Clarkson has added that he has sold most of the cows which meat was meant to be served at the establishment.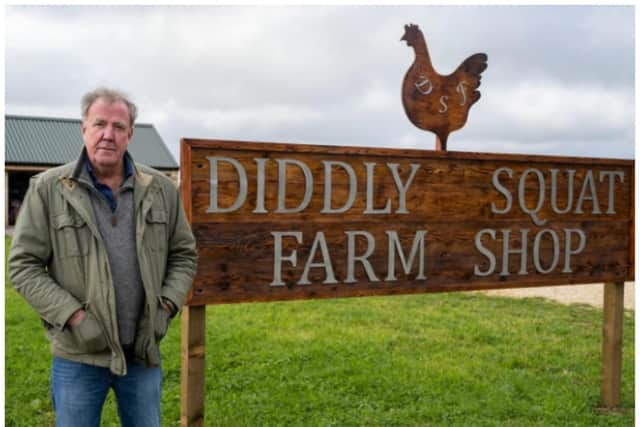 This article contains affiliate links. We may earn a small commission on items purchased through this article, but that does not affect our editorial judgement.
Comments
 0 comments
Want to join the conversation? Please or to comment on this article.