Horse runs amok along Blackpool Promenade after escaping - watch the full video
A new video shows the moment a horse caused chaos along Blackpool Promenade.
Police in Blackpool were alerted after a horse was seen running loose on tram tracks near North Pier in Blackpool. The horse broke loose from its home on Monday March 6, and was seen at 10:47am.
Footage captured by The Three Mouseketeers UK, shows the runaway horse trotting around the promenade from Cocker Square. The horse caused havoc for motorists who are seen quickly trying to get out of its way as it runs towards the tram tracks.
The video also shows a police car arriving at the scene before following the horse while it makes its way past passers-by smiling amused by the scene. Residents near the scene took to social media to warn people: "If anybody's lost a horse he was last seen cantering down Dixon Road heading towards North Shore".
One social media user wrote: "It was chasing my car down Church Street, Topping Street then Deansgate."
Blackpool police officers later confirmed that the horse was "brought under control a few minutes later near to Central Pier".
What to do if you find a loose horse
While this might be a one off random event, it can't help to be prepared. So, if you happen to come across a healthy looking stray horse the RSPCA website states you should do the following:
Check with local liveries, farms, riding schools and vets. English, Welsh and Scottish law requires that all horses must be passported and microchipped. 
Contact your local authority or the police for further advice. If a horse has a freeze mark, you can contact Premier Equimark for advice.
In England if you think the horse has been abandoned on private land, legally you must inform your local police force. In Wales it's the law to inform the local authority.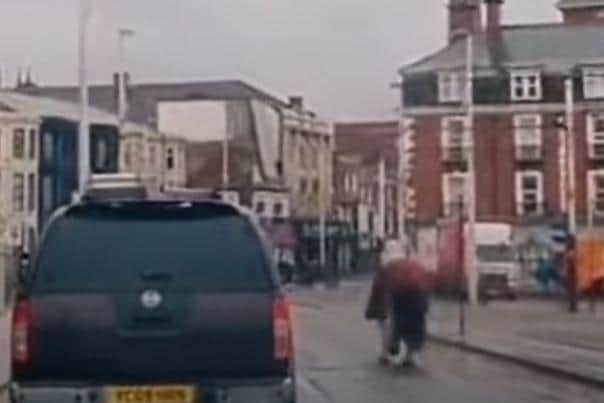 If you find an injured stray horse you should call 101 to report the location or 999 if you feel that there's a danger to road users. Horses found straying on a public road are the responsibility of the police.
Comments
 0 comments
Want to join the conversation? Please or to comment on this article.