Hayfever warning as first 'pollen bomb' of the year hits UK - list of hayfever symptoms & areas affected
Hayfever sufferers have been warned their symptoms could be out in full force this week
Hayfever sufferers have been warned the first 'pollen bomb' of the year has landed which could cause misery for many this week. Some parts of the UK have been issued with a red 'high alert' warning by the Met Office as we head into spring.
The NHS website states hayfever is usually worse between late March and September, especially when it's warm, humid and windy. According to the Met Office the high levels this week are coming from tree pollen including birch, hornbeam, willow and ash. As well as fungal spores Aspergillus Penicillium and Pleospora which are in peak season.
Most of the UK has been issued with the high-level pollen alert, including the East Midlands, East of England, London and the South East, Wales, South West and West Midlands. There is also a 'very high' alert in some parts on Easter Sunday (April 9).
However, most of the north of England, Scotland and Northern Ireland has not been affected by the 'pollen bomb'.
The Met Office website says around two in every ten people suffer from pollen allergies and it is thought that more than 10 million people in Britain suffer from hay fever. You are more likely to suffer from hay fever if you have a family history of allergies, or if you suffer from asthma or eczema.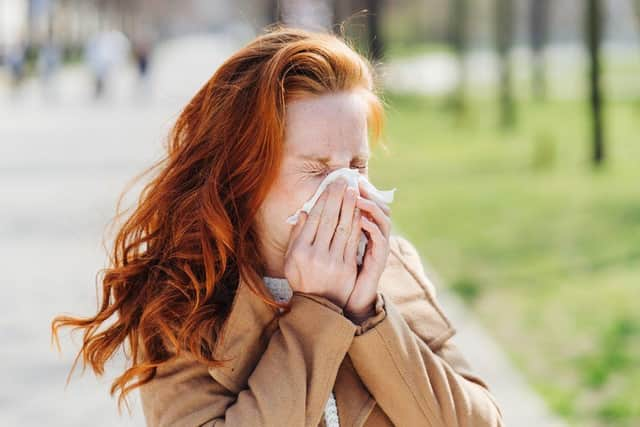 Most people develop hay fever in childhood or when they are a teenager, although it can be triggered at any age. Many people find, however, that they grow out of the condition and suffer less from the symptoms of hay fever as an adult.
Hayfever symptoms
sneezing and coughing
a runny or blocked nose
itchy, red or watery eyes
itchy throat, mouth, nose and ears
loss of smell
pain around your temples and forehead
headache
earache
feeling tired
If you have asthma, you might also:
have a tight feeling in your chest
be short of breath
wheeze and cough
How to stop hay fever - do's and don'ts
There's currently no cure for hay fever and you cannot prevent it. However, you can do these things to prevent symptoms.
put Vaseline around your nostrils to trap pollen
wear wraparound sunglasses to stop pollen from getting into your eyes
shower and change your clothes after you have been outside to wash pollen off
stay indoors whenever possible
keep windows and doors shut as much as possible
vacuum regularly and dust with a damp cloth
buy a pollen filter for the air vents in your car and a vacuum cleaner with a HEPA filter
try to stay at home and avoid contact with other people if you have a high temperature or you do not feel well enough to do your normal activities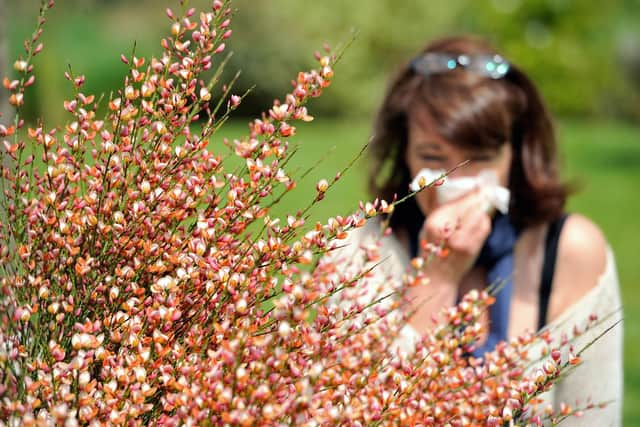 What to avoid when you have hayfever
 do not cut grass or walk on grass
do not spend too much time outside
do not keep fresh flowers in the house
do not smoke or be around smoke – it makes your symptoms worse
do not dry clothes outside – they can catch pollen
do not let pets into the house if possible – they can carry pollen indoors
Comments
 0 comments
Want to join the conversation? Please or to comment on this article.