Glastonbury tickets 2023: New research suggests less than one in five people will get tickets
Glastonbury Festival is one of the most sought after tickets in the UK- the high demand leads to many missing out
New research has shown  less than one in five people hoping to buy tickets to this year's Glastonbury festival will be successful. This comes as predictions as to when the line-up for this year's festival will be unveiled have begun.
Researchers at CasinoBonusCA have analysed sales for last year's festival. By doing this, they have predicted the chance people have in getting a ticket to the 2023 festival through either general sale or on resale.
Based on 2022 data, there is less than an 18% chance of securing a Glastonbury ticket this year. Almost 2.5 million people tried to get tickets for the 2022 festival, of which there were 135,000 tickets available.
Researchers also found that 177,000 Google searches were made on the dates surrounding the general admission ticket release in 2022 compared to only 118,000 searches in 2019 (the previous release day), indicating that the probability of getting a ticket may be even lower in 2023.
Rumours about who will be performing at the 2023 festival have also been circulating. The only name we know is confirmed to be at Worthy Farm this year is Sir Elton John who is set to perform his final ever UK show at the festival.
In the last 10 years, the lineup to Glastonbury Festival has been released between late March and late April. Analysis of these dates has led to a prediction from CasinoBonusCa of March 23.
A spokesperson from CasinoBonusCa.com, said:"Glastonbury Festival is arguably the most iconic festival in the world, seeing music-lovers from all across the globe visit the UK and see some incredible acts."
"However , as each year goes by, it seems increasingly difficult to get a ticket. Our research predicts that there is less than an 18% chance of securing a ticket for 2023, so ticket holders should count themselves lucky!"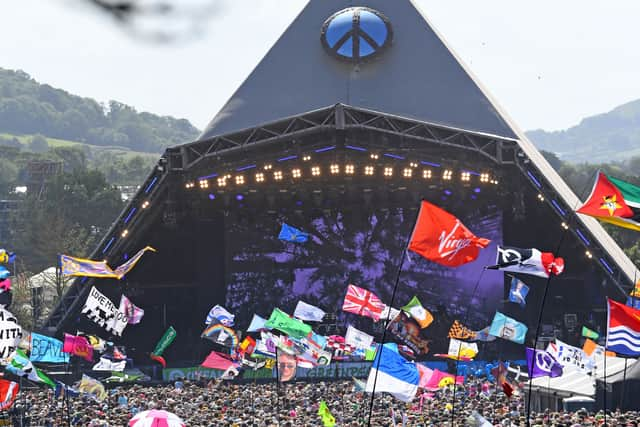 They added: "Resale is a great time to try and secure a ticket one last time before the festival in June. The date of resale has not been confirmed, but our research predicts that 21st April is the most likely date."
Comments
 0 comments
Want to join the conversation? Please or to comment on this article.