Glastonbury 2023: What is John Peel stage called now & why was the 'controversial' stage renamed?
The iconic John Peel stage will be known by a different name at the upcoming Glastonbury festival
Glastonbury Festival shocked fans this year when those scanning the line-up noticed the iconic 'John Peel' stage was nowhere to be seen. Close followers of the festival will know there has been a sizeable push for the 'controversial' stage to be renamed.
Until 2005, the stage located north of Silver Hayes was known as the New Bands Stage. However, when famed BBC DJ John Peel died in 2004, Michael Eavis decided to rename the stage after the late radio presenter.
In anticipation of the upcoming festival, daughter to Michael and festival co-organiser, Emily Eavis, decided it's time to rebrand the red and blue pinstripe tent. But what is the John Peel stage called now and why was it renamed?
What is the John Peel stage called now?
Glastonbury Festival organiser Emily Eavis has confirmed the stage will now be known as 'Woodsies'. The vibrant new area in the North West corner will feature the likes of Hot Chip, Phoenix and Rina Sawayama.
Why was the John Peel stage renamed?
A petition emerged last year ahead of the 50th anniversary of Glastonbury and the first held after the Coronavirus pandemic. The petition - which was signed by thousands - asked festival organisers to rename the stage after historic allegations of sexual abuse were made against John Peel.
The allegations included that of Jane Nevin, a woman who claimed she fell pregnant by Peel during a three-month affair when she was a 15-year-old school girl. Peel also married his first wife, Shirley Anne Milburn, when she was 15 - however this was legal in Texas at the time.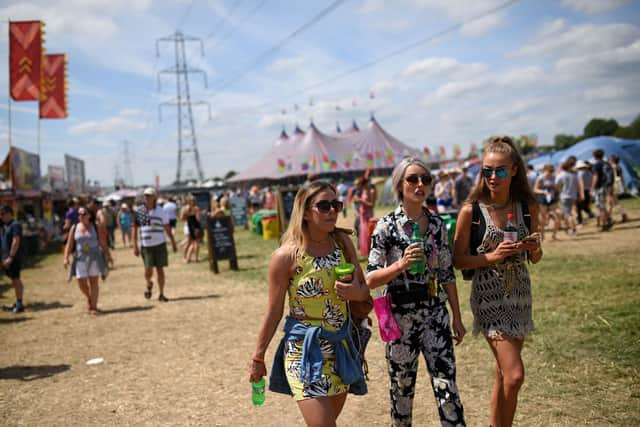 However, when asked about whether the name change was made to honour the petition, Emily Eavis replied: "I haven't got involved in that because it's not our area."
Instead, Eavis added the name change was made to accommodate the field the stage is situated in. West Holts and Silver Hayers have been similarly rebranded.
Comments
 0 comments
Want to join the conversation? Please or to comment on this article.