Gayle Hunnicutt dead: Actress best known for roles in Dallas and Sherlock Holmes dies aged 80
Gayle Hunnicutt, who was best known for roles in Dallas, Sherlock Holmes, Private Eye and more has died aged 80
Gayle Hunnicutt, best known for her role in Dallas, has died at the age of 80. The actress reportedly died on Thursday (August 31), and no cause of death for the actress has yet been released.
Hunnicutt enjoyed a great rise in fame in the 1960s. As her starring role as Vanessa Beaumont in Dallas, another notable role of hers was playing Irene Adler in The Adventures of Sherlock Holmes.
Aside from those roles, the star's on-screen credits also include: TV's Fall of Eagles, Fragment of Fear, The Golden Bowl, The Legend of Hell House, Private Eye and reality show Selling London.
As well as appearing in multiple TV shows and movies, Hunnicutt has written two books. The first, Health and Beauty in Motherhood, was published in 1984. Her second came 20 years later, Dearest Virginia: Love Letters from a Cavalry Officer in the South Pacific, which contains the letters exchanged by her parents during World War II.
In 1970, she moved to the UK with her first husband, David Hemmings. The move allowed her to display a wider range of acting, which was shown as she appeared in two horror films in the early 1970s.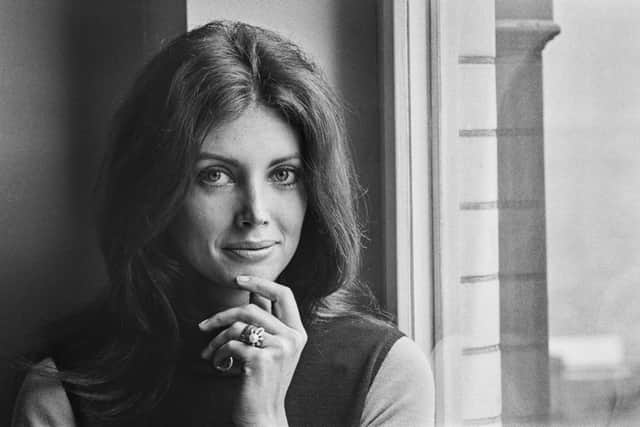 Hunnicutt has two children. One is actor Nolan Hemmings, who she had with her first husband. They divorced in 1975 and three years later she married Sir Simon Jenkins and they were married for 31 years until 2009, they have a son, Edward.
Comments
 0 comments
Want to join the conversation? Please or to comment on this article.