What's coming to the Xbox Game Pass in June 2023 - free games including Car Mechanic Simulator 2021
Xbox has revealed the games that will be free to play on its subscription service Game Pass from June 2023
Microsoft has shared which games will be coming to the Xbox Game Pass for June 2023. 10 games have been announced for the subscription service, including two straight to Game Pass releases.
Xbox Game Pass is Microsoft's paid subscription service which allows players access to hundreds of titles for £7.99 a month. The gaming company also offers Game Pass Ultimate which gives gamers access to the PC Game Pass, EA Play and Xbox Cloud Gaming for £10.99 a month.
This month's list is full of smaller titles from indie studios but still has a real variety of games, with something for all players. The release of the Xbox June Game Pass games comes as the gaming company gears up for the Xbox Showcase later in the month.
Here's everything coming to Xbox Game Pass in June:
Xbox Game Pass June releases
Chicory: A Colorful Tale
Available now - Cloud, Console and PC
This top-down adventure game is set in a colouring book world when players can draw on anything. In Chicory: A Colorful Tale, use painting powers to explore new places, solve puzzles and help your friends.
When Chicory, the town's superstar artist goes missing, all the colour in the land vanishes with her. Players must pick up the Brush and replace her until she is found.
Farworld Pioneers
Available now - Console and PC
Farworld Pioneers is an open-world sci-fi game where players are stuck in the depths of space. The player's mission is to build a new colony on the planet they now call home.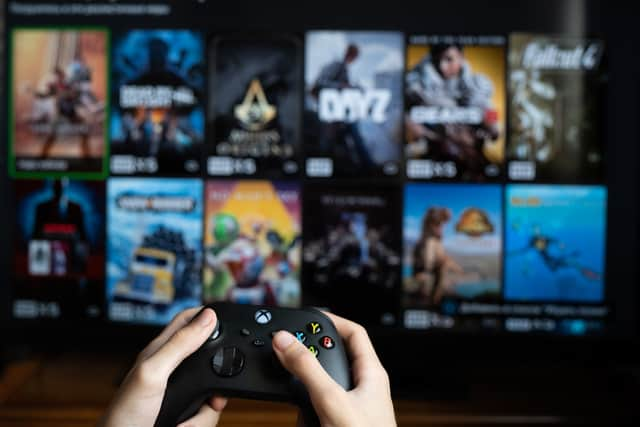 The survival of you and your colony is down to your ability to adapt to the climate, safely navigate alien lands and build a strong community. Players will be able to find unique resources which will help develop new technologies so that you can fully take control of your planet.
Car Mechanic Simulator 2021
Available June 1 - Console, PC and Cloud
Car Mechanic Simulator 2021, sees the player start the game as the brand new owner of a car garage as you build your way up to become the best service in the city. Players will be able to get their hands dirty as they work on over 4000+ car parts on over 72 cars.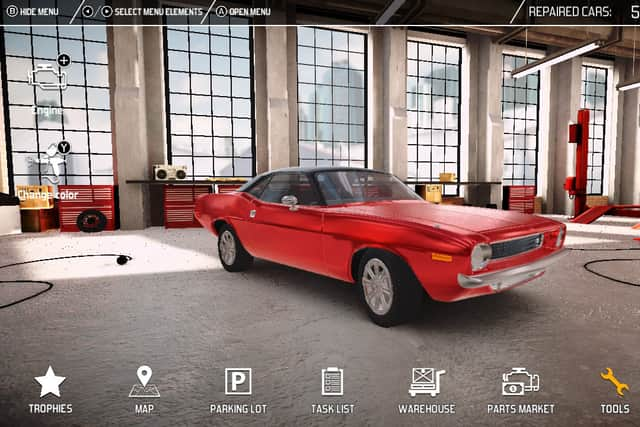 Slayers X: Terminal Aftermath: Vengance of the Slayer
Available June 1 - Cloud, Console and PC
Slayers X is a first person action adventure shooter game which has a distinct 90s classic game feel. There are seven weapons available to the player in the game which is filled with blood and gore and has multiple maps where players can "blow everything up".
The Big Con
Available June 1 - Cloud, Console and PC
The Bing Con sees players grift their way across America in the 90s whilst playing as a teenage con artist on a crime-filled road trip. Ali, ditches band camp to go on a summer road trip with the mission to save her family's video store from loan sharks, trying to close the shop.
Amnesia: The Bunker
Available June 6 - Cloud, Console and PC
Amnesia: The Bunker is a first-person horror game set in a deserted WW1 bunker. Players will find the horrors that stalk the corridors in search of tools and weapons in an attempt to make it out alive, just make sure you keep the lights on.
Hypnospace Outlaw
Available June 6 - Cloud, Console and PC
Hypnospace Outlaw is a 90s internet simulator where players will explore a variety of weird websites to hunt down any wrongdoers. Keep an eye on your inbox whilst avoiding viruses and adware and downloading a mixture of apps to help you complete your mission.
Rune Factory 4 Special
Available June 8 - Cloud, Console and PC
After falling from the sky and landing on the back of a dragon, the player is invited to live in the local castle as the town's new ruler. Develop the town whilst adventuring outside the gates to explore dangerous, trap-laden dungeons.
Stacking
Available June 8 - Cloud and Console
In Stacking, players will play as Charlie Blackmore, the world's tiniest Russian stacking doll as he embarks on an adventure to rescue his family from the Baron. The game is a 3D puzzle adventure game that sees you take on an epic adventure as you collect unique dolls and matched stacking sets.
Dordogne
Available June 13 - Cloud, Console & PC
Dordogne is a unique narrative experience with gorgeous hand-painted watercolour environments to explore. Play as Mimi as you explore recollections of your childhood and time with your late grandmother.
Games leaving Xbox Game Pass in June
A handful of games will be leaving Xbox Game Pass on June 15, 2023. The games that will no longer be available are:
Bridge Constructor Portal
Chorus
Maneater
Mortal Shell
Serious Sam 4
Total War: Three Kingdoms
Comments
 0 comments
Want to join the conversation? Please or to comment on this article.