What's coming to PlayStation Plus in June - free monthly games announced including NBA 2K23
Sony have revealed the games that will be available to PlayStation Plus members for free in June
The PlayStation Plus games for June have been announced, with three games becoming free to play for the month. Players subscribed to the service will have access to the three free games from June 6 until July 3.
PlayStation Plus members also have until June 6 to pick up May's free games which included GRID Legends, Chivalry 2 and Descenders before they become pay to play again. The subscription service from the gaming company's owner Sony is a monthly subscription service that is required for online play on both the PlayStation 4 and PlayStation 5 consoles.
The subscription service is split into three tiers with the Essential tier (£6.99 monthly) receiving a handful of free games each month. The other tiers include PlayStation Plus Extra (£10.99 monthly) and Premium (£13.49 monthly), which offer additional benefits to players, including access to even more free games.
Here's which games will be available to PlayStation Plus players in June:
PlayStation Plus June free games
NBA 2K23
NBA 2K23 is an NBA simulator that was released last September and is coming to PlayStation Plus as this year's season draws to a close. The game features multiple gaming modes including MyCareer (a single-player game), The W (a WNBA simulation) and brand new MyNBA Eras, which gives players the opportunity to play as a franchise from as far back as 1983, and have the opportunity to rewrite history.
PlayStation Plus subscribers will also get access to exclusive monthly MyTEAM packs in the game.
Jurassic World Evolution 2
Jurassic World Evolution 2 is a management simulation game that is set after the events of Jurassic World: Fallen Kingdom. Made by Frontier, the game has new features and four new game play modes to help you build up your own Jurassic World.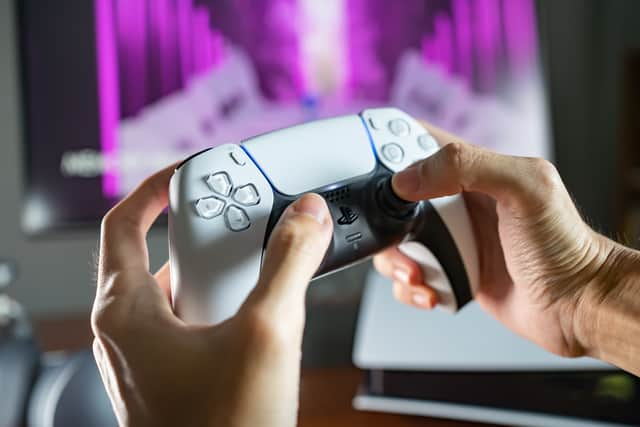 The game features appearances from Dr. Ian Malcom and Claire Dearing who are voiced by the original movie actors, Jeff Goldblum and Bryce Dallas Howard. The player's mission is to control, conserve and contain the wild dinosaurs that have now taken over the USA.
Trek to Yomi
Trek to Yomi is an action-adventure game that follows the story of Hiroki as he falls to the forces of evil. The stylized cinematic game follows his heroic return to try and correct his failed promises to save the people he swore to protect.
Hiroki promised his dying master that he would protect his town and its people from danger. The young swordsmans will travel beyond life and death to confront his choices and decide his future path.
Comments
 0 comments
Want to join the conversation? Please or to comment on this article.