Family of woman killed by teenager riding E-scooter in Nottinghamshire call for law change - what are the laws
The husband and daughter of a woman who was killed by a teenager riding in an E-scooter has called for laws to be changed.
Linda Davis, 71, was hit by a 14 year-old riding an E-scooter on a pavement in Rainworth, Nottinghamshire, on June 2. She died in hospital six days later.
Following the 14 year-old, who cannot be named for legal reasons, being sentenced over the death, the family of Linda Davis are calling for people to be registered for E-scooters, in the same way as when you buy a car and motorbike. Linda's husband, Garry, believes the current laws on E-scooters should be changed.
Speaking to The Times, he said: "The police should make people register [e-scooters], but they don't. You can't buy a car or a motorbike without registration documents. The government's at fault. They set them up (the scooter rental schemes) and everyone thinks they can ride them.
"My wife was walking on the pavement when she got knocked down. What is one supposed to do? Not long after my wife got knocked over and killed, I was coming up a main road towards an island. Two e-scooters rode straight across the road in front of me."
He continued: "I had to break sharp and hit the kerb. If I'd hit them and knocked them off can you imagine (what the press) would have said? 'Vengeful husband after e-scooters'. So I've got to be extra careful."
The boy involved in the collision had been given the scooter just a few days before the incident. He was given a 12-month referral order and disqualified from driving for five years at Nottingham Youth Court on Wednesday, March 8.
What are the current E-scooter laws?
The Department for Transport says it is illegal to use privately owned e-scooters on pavements, footpaths, cycle tracks and cycle lanes. To be used on public roads and in public spaces lawfully they must conform to a number of requirements.
These include having a licence, insurance and tax – but the DfT states that "it is likely that they (riders) will find it very difficult to comply with all of these requirements", meaning their use on public roads is effectively a criminal offence.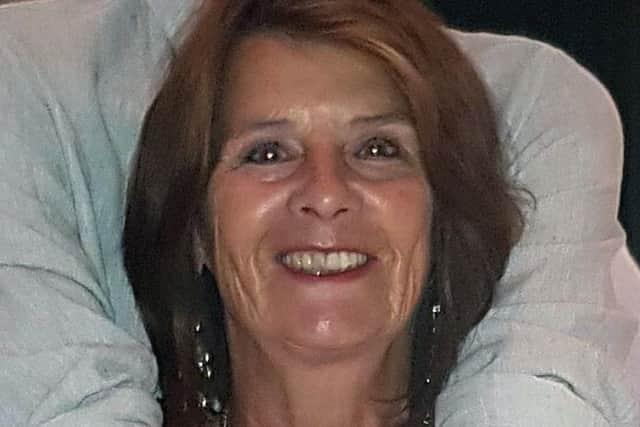 E-scooters are classed as motor vehicles by the police and are subject to the same conditions, and incidents involving them are investigated in the same way. Public hire scooters are legal on public roads and cycle lanes, provided riders are aged at least 18, hold at least a provisional driving licence and follow road traffic regulations.
Private scooters, like the one involved in the collision involving Mrs Davis, can travel in excess of 30mph, whereas public hire scooters are capped at 15.5mph.
Comments
 0 comments
Want to join the conversation? Please or to comment on this article.