Eurovision: Terry Wogan's best jokes and one liners as song contest BBC commentator
Terry Wogan was the official BBC commentator for Eurovision for 37 years across both radio and television - here are the TV legend's best jokes and one liners from the song contest.
Terry Wogan was an Irish radio and television broadcaster who worked for the BBC for most of his career. And while he racked up a long list of credits in his 59 year long career, he is synonymous with the iconic Eurovision Song Contest.
He was the BBC's commentator for the Eurovision Song Contest from 1971 before stepping down in 2008. He hosted the role on radio in 1971 as well as from 1974 to 1977. He also commentated for the televised broadcast of the contest in 1973, 1978 and from 1980 until 2008. Wogan also hosted the Eurovision Song Contest in 1998.
Wogan resigned from his role as commentator in 2008 following his comments made around the long standing voting debate within the contest. Wogan said that the show was no longer a musical contest. Following his resignation Graham Norton stepped in.
Even though Wogan stepped back that didn't mean his influence on the show was no more. Throughout his time as a commentator he became known for his savage jokes and scandalous one lines that often took aim at the acts, guest hosts or skits, many of which are still remembered today. So, here are his top ten Eurovision jokes.
Terry Wogan's most memorable Eurovision jokes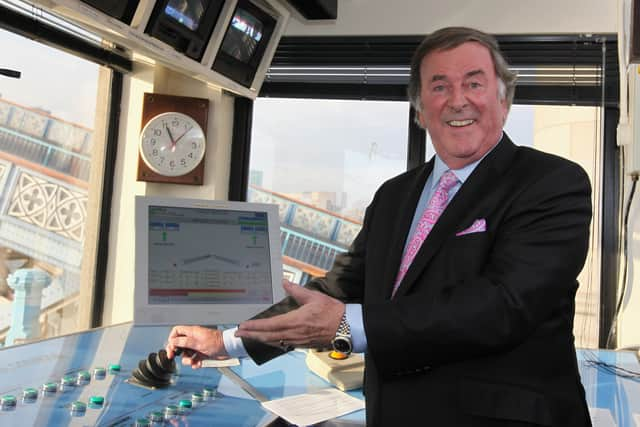 On the UK's 1995 effort: "It'll either win by a mile or it's the Diadora League next year."
Introducing the 2007 broadcast: "Who knows what hellish future lies ahead? Actually I do, I've seen the rehearsals."
"Spain is next, with a song called 'Bloody Mary'. That reminds me, I haven't touched a drop yet."
"It's supposed to be bad. And the worse it is, the more fun it is."
"It's been 29 years since the Netherlands won the Eurovision Song Contest. After this performance, make that 30."
On the interval performance in 2009: "I've seen this. This goes on for quite some time, so if you fancy making yourself a stiff drink, or putting the kettle on, or walking the dog, this is the time to do it."
"I don't make the mistake of thinking it's a major musical event. I love the Eurovision Song Contest and it will continue long after I'm gone. Just please don't ask me to take it seriously."
On Iceland's 1990 entry: "This has been typified as a Eurosong… they do a little walking and bounce about a bit."
With 24 out of 25 songs performed: "Hold on. Be strong. Just cling to the wreckage. It will be over soon."
On a backstage skit in 2007: "Is this supposed to be funny? No, of course not – it is the Eurovision Song Contest. What's the matter with me? Can we please watch the commercials? Why are these green room moments such an unmitigated disaster?"
Comments
 0 comments
Want to join the conversation? Please or to comment on this article.