Eurovision 2023: Grand final tickets sell out following Ticketmaster website crash
The grand final for Eurovision 2023 has sold out after many fans were left with an error message whilst trying to buy tickets through Ticketmaster.
The Eurovision 2023 grand final has sold out after hoards of fans rushed to the site to grab tickets for the event which is scheduled to take place in Liverpool in May. The Ticketmaster site crashed for many after tickets went live at midday. It came as the ticket selling website was experiencing outages as fans swarmed to the site from 11am in preparation
BBC Eurovision confirmed the grand final tickets had sold out, tweeting: "TICKET UPDATE: Grand Final #Eurovision2023 tickets are sold out. Demand is high for all other shows."
Eager fans have taken to social media platform Twitter to share their disappointment over not getting tickets to the final. One Eurovision fan tweeted: "#ticketmaster making me wait for 45 minutes all to say there's no tickets left for @bbceurovision. Make my dreams come true I've watched Eurovision since I was a child."
Another said: "@Eurovision you need to come up with your own ticket selling system. Using ticketmaster has been a disaster. I was on the page at 11:40 and when the waiting room became available I kept getting an error code to being logged out for being a "bot" #Eurovision2023 #Ticketmaster"
Fans were initially left furious prior to grand final tickets selling out after they were greeted with an error message on Ticketmaster which read: "500 internal server error".One Eurovision fan tweeted:"Seems like I'm not the only one facing a 500 Internal Server Error when aiming for #Eurovision tickets. Godspeed to all tho!"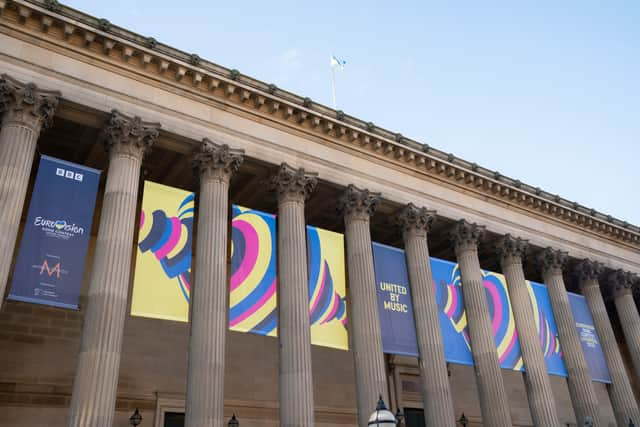 Another said: "Not ticketmaster crashing 1 min before eurovision tickets go on sale omg."
Tickets were available for nine Eurovision shows, including previews for  the semi-finals, and the grand final itself, which will be watched by millions across Europe as the show unfolds at Liverpool's M&S Bank Arena. Ticket prices ranged from £30 to £290 for the semi-finals and £80 to £390 for the grand finale.
Comments
 0 comments
Want to join the conversation? Please or to comment on this article.