Eurovision 2023: Full line-up of participating countries, singers and songs - including Mae Muller and Loreen
Here is a full list of singers, songs and participating countries in Liverpool's Eurovision Song Contest.
As the days count down to one of the biggest UK music events to take place in recent history, droves of people are elbow-deep in preparations to celebrate Eurovision2023. Not only is it hosted in Liverpool, but it boasts a line-up featuring TikTok sensations and even former Eurovision Song Contest winners.
The UK was granted hosting rights despite not winning the competition last year, with Sam Ryder finishing second to Ukraine's Kalush Orchestra. But due to the Russian invasion of Ukraine and ongoing conflict in the region, it was passed on to the UK with the BBC deciding on Liverpool.
Two semi-finals will take place in Merseyside from its M&S Bank Arena on May 9 and May 11. All before the much-anticipated Eurovision 2023 Grand Final on May 13.
Taking over the reins from Sam Ryder as the UK's Eurovision representative is popular TikTok artist Mae Muller, who once was the supporting act for girl group Little Mix during their tour. A huge name returning to the competition is Sweden's Loreen, who won the competition previously back in 2012 with her song Euphoria - but who else is performing this year?
The deadline for participating countries to confirm their singer and song has since passed (March 14) so we now have an official Eurovision 2023 line-up. Here is everything you need to know.
Eurovision 2023 line-up - countries, singers and songs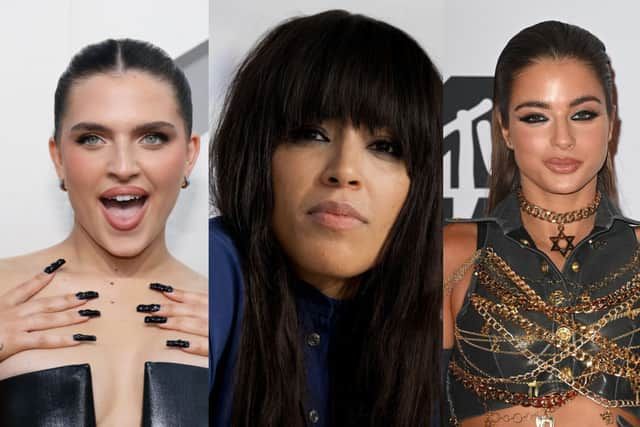 Albania: Albina & Familja Kelmendi - Duje
Armenia: Brunette - Future Lover
Australia: Voyager - Promise
Austria: Teya & Salena - Who the Hell is Edgar?
Azerbaijan: TuralTuranX - Tell Me More
Belgium: Gustaph - Because of You
Croatia: Let 3 - Mama ŠČ!
Cyprus: Andrew Lambrou - Break a Broken Heart
Czech Republic: Vesna - My Sister's Crown
Denmark: Reiley - Breaking My Heart
Estonia: Alika - Bridges
Finland: Käärijä - Cha Cha Cha
France: La Zarra - Évidemment
Georgia: Iru Khechanovi
Germany: Lord of the Lost - Blood and Glitter
Greece: Victor Vernicos - What They Say
Iceland: Diljá - Power
Ireland: Wild Youth - We Are One
Israel: Noa Kirel - Unicorn
Italy: Marco Mengoni - Due Vite
Latvia: Sudden Lights - Aija
Lithuania: Monika Linkytė - Stay
Malta: The Busker - Dance (Our Own Party)
Moldova: Pasha Parfeni - Soarele şi Luna
Netherlands: Mia Nicolai & Dion Cooper - Burning Daylight
Norway: Alessandra - Queen of Kings
Poland: Blanca - Solo
Portugal: Mimi Cat - Ai Coracao
Romania: Theodor Andrei - D.G.T
San Marino: Piqued Jacks - Like an Animal
Serbia: Luke Black - Samo Mi Se Spava
Slovenia: Joker Out - Carpe Diem
Sweden: Loreen - Tattoo
Spain: Blanca Paloma - Eaea
Switzerland: Remo Forrer - Watergun
United Kingdom: Mae Muller - I Wrote A Song
Ukraine: TVORCHI - Heart of Steel
Comments
 0 comments
Want to join the conversation? Please or to comment on this article.