Eurovision 2023: Do performers sing live or mime in the Eurovision Song Contest?
The Eurovision grand final is underway and a number of acts have already performed in the singing competition.
The grand final of the Eurovision Song Contest is here and fans across the world are gearing up to see which country will win the coveted trophy. The finale will take place at Liverpool's M&S Bank Arena tonight (May 13), with the UK's Mae Muller striving to win the competition.
The UK was awarded hosting rights despite not winning last year's competition, with Sam Ryder's 'Space Man' finishing a close second to Ukraine's Kalush Orchestra. But due to Russia's invasion of the country, the honour had to be passed on.
Earlier this week, Eurovision entrants battled it out during the semi-finals to secure a place in the finale. Countries including Ireland, Denmark, Romania, Iceland, Greece failed to make it through, with Sweden, Austria and Australia making it all the way through to the final round.
With the grand final now underway, acts including Austria, Finland and Serbia have already performed in their bid to win the competition. UK entrant Mae Muller is still yet to perform in the competition as she will perform last in the running order.
But do performers sing live or mime during their Eurovision final performances? Here's everything you need to know.
Eurovision 2023: Do performers sing live or mime?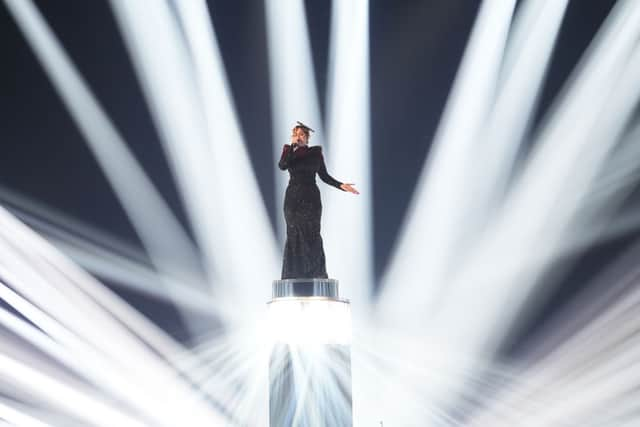 Eurovision is known for its live music and quirky acts. The main vocals of the competing songs must be sung live on stage.
According to the Eurovision website, there is a comprehensive set of rules concerning participation that has evolved over the decades. The main rules include:
Songs must be original and no more than 3 minutes in length
Lead vocals must be performed live
No more than 6 performers can take to the stage during any one performance
Comments
 0 comments
Want to join the conversation? Please or to comment on this article.