Environment Secretary Thérèse Coffey says we should 'cherish turnips' amid tomato shortage in UK supermarkets
Coffey also told MPs that the shortage should be resolved in two to four weeks, with shelves in other countries including Ukraine full with vegetables
Environment Secretary Thérèse Coffey has told Brits to 'eat turnips' as the vegetable shortage in the UK rages on. Coffey has served as Secretary of State for Environment, Food and Rural Affairs since October 2022.
The 51-year-old also informed MPs that the current shortage of produce which has left many supermarket shelves bare, will be a temporary issue that should be resolved in two to four weeks.
Responding to a comment from the MP for North Devon, Selaine Saxby,  on eating seasonally, the former health secretary told the House of Commons that it is important we "cherish the specialisms we have in this country."
She said: "A lot of people would be eating turnips right now rather than thinking necessarily about aspects of lettuce and tomatoes and similar, but I'm conscious that consumers want a year-round choice and that is what our supermarkets, food producers and growers around the world try to satisfy."
This comes as photos from the likes of war-hit Ukraine, with television journalist Lindsey Hilsum sharing a photo featuring a whole host of tomatoes and peppers, saying on Twitter "No tomato shortage here - but I'm in Kherson, a frontline Ukrainian city that gets shelled by the Russians daily, not a British supermarket."
Speaking to Nick Ferrari on LBC, Liz Webster, from Save British Food said "I've been trying to tell people this is on the way for some time. It's because of Brexit. Ultimately, the decisions that were made by this government, on the Brexit they chose, and what they chose to do after that Brexit."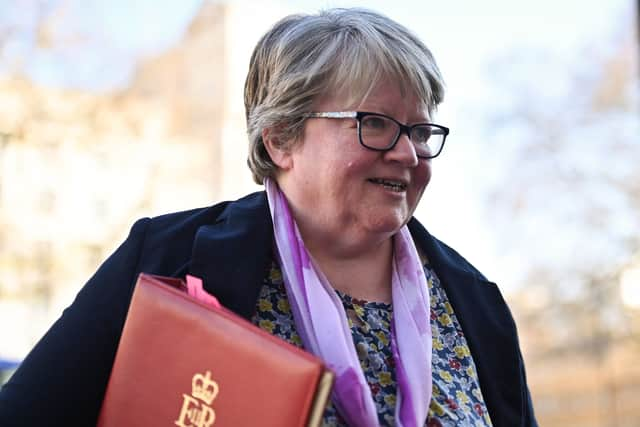 "We're looking at a cascading collapse of British food because of Brexit decisions. They are getting rid of our food security in Britain to rely on the world supposedly to feed us. At the same time they've cut off our trade with Europe, less is coming in and less is going out, and then we're relying on people outside of Europe, which are a long way away from us to feed us."
Comments
 0 comments
Want to join the conversation? Please or to comment on this article.