Disney to remove content from Disney+ and Hulu in cost cutting attempt - full list including Willow & Dollface
Disney has begun pulling content from Disney+ and Hulu with dozens of specials expected to be removed from streaming platforms
Disney has confirmed content will be pulled from the streaming services Disney+ and Hulu following their merger. The company has now confirmed the likes of Willow, The Mighty Ducks: Game Changes and Diary of a Future President are among the long list of content being purged from the platforms.
Disney is the latest in a long line of media companies to clear out content  as a cost-cutting measure as the industry rethinks strategy with a renewed focus on profitability. Most recently, Warner Bros. Discovery removed a number of series from HBO Max, with AMC and Showtime also undergoing a similar scale back.
CFO Christine McCarthy made the announcement on the recent Disney earnings call which took place on May 10. McCathy said: "We are in the process of reviewing the content on our DTC services to align with the strategic changes in our approach to content curation."
So, which content will be removed from the popular streaming platforms? Here's everything we know so far.
When will Disney be removing content?
Deadline reports the long list of series and specials are scheduled to be pulled from the streaming platforms Disney+ and Hulu on May 26.
Content leaving Disney+ and Hulu - full list
Here is a list of titles being removed from the streaming platforms this month: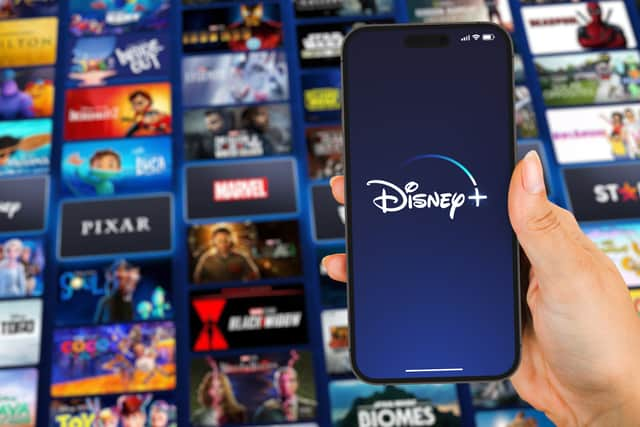 Big Shot (Disney+)
Turner & Hooch [(Disney+)
The Mysterious Benedict Society (Disney+)
The Mighty Ducks: Game Changers (Disney+)
Willow (Disney+)
The Making Of Willow (Disney+)
Diary of a Future President (Disney+)
Just Beyond (Disney+)
The World According to Jeff Goldblum (Disney+)
Marvel's Project Hero (Disney)
Marvel's MPower (Disney+)
Marvel's Voices Rising: The Music of Wakanda Forever (Disney+)
Rosaline (Disney+)
Cheaper by the Dozen remake (Disney+)
The One and Only Ivan (Disney+)
Stargirl (Disney+)
Encore! (Disney+)
A Spark Story (Disney+)
Black Beauty (Disney+)
Clouds (Disney+)
Weird but True! (Disney+)
Timmy Failure (Disney+)
Be Our Chef (Disney+)
Magic Camp (Disney+)
Howard (Disney+)
Earth to Ned (
Disney+)
Foodtastic (Disney+)
Stuntman (Disney+)
Disney Fairy Tale Weddings (Disney+)
Wolfgang (Disney+)
It's a Dog's Life with Bill Farmer (Disney+)
The Premise (Hulu)
Love in the Time of Corona (Hulu)
Everything's Trash (Hulu)
Best in Snow (Hulu)
Best in Dough (Hulu)
Maggie (Hulu)
Dollface (Hulu)
The Quest (Hulu)
The Hot Zone (Nat Geo/Hulu)
Y: The Last Man (FX/Hulu)
Pistol (FX/Hulu)
Little Demon (FX/Hulu)
Comments
 0 comments
Want to join the conversation? Please or to comment on this article.