David Attenborough's new nature documentary Wild Isles - how to watch on BBC One and where it was filmed
Wild Isles investigates how the UK's woodland, grassland, freshwater and ocean habitats support wildlife of all kinds
Sir David Attenborough will celebrate the wonders of Britain Island in his first series on his home turf. The series will celebrate the surprising and dramatic habitats that exist right on our doorstep.
Sir David Attenborough announced the series last year saying: "In my long lifetime, I have travelled to almost every corner of our planet. I can assure you that in the British Isles, as well as astonishing scenery there are extraordinary animal dramas and wildlife spectacles to match anything I have seen on my global travels."
The series was filmed over three years and will be split into five parts. It will investigate how our woodland, grassland, freshwater and ocean habitats support wildlife of all kinds. Using the very latest technology, each episode will capture dramatic and new behaviour across the British Isles, from battling butterflies to mighty killer whales on the hunt.
Speaking on why he chose to investigate the British Isles, series producer Alastair Fothergill said said: "Ever since I worked on the original Blue Planet, Planet Earth and Frozen Planet series, I have always wanted to cover the British Isles and our natural history with a similarly ambitious and epic approach.
"I knew that nobody had ever had the opportunity before to really do justice to the spectacular scenery and rich and varied wildlife found at home. I also have a personal passion for our natural history."
So, how can you watch David Attenborough's latest project? Here's everything you need to know.
How to watch Wild Isles
Wild Isles is scheduled to air the first episode on Sunday March 12 at 7pm. The episode is an hour long and entitled Our Precious Isles. The series will air on BBC One, and be available to watch on demand on BBC iPlayer.
Wild Isles' filming locations
Sir David Attenborough attended six filming locations throughout the series' production: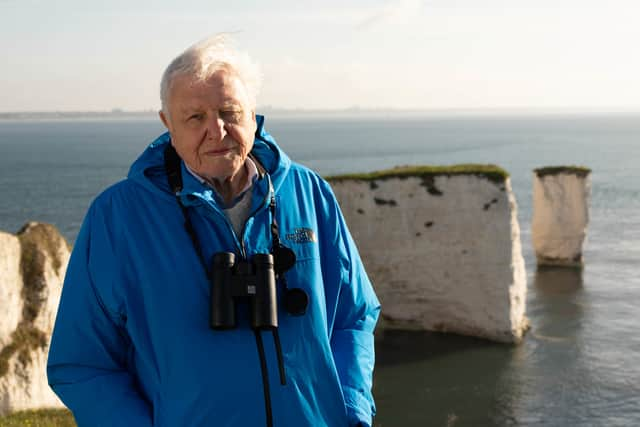 Old Harry Rocks, in Dorset, to introduce the series
Richmond Park to introduce Woodland
A hay meadow in Dorset to introduce Grassland
A chalk stream in Wiltshire to introduce Freshwater
Green Bridge on the Pembrokeshire Coast to introduce Ocean
Skomer Island, off Pembrokeshire, to do the closing piece for Our Precious Isles and Ocean
Comments
 0 comments
Want to join the conversation? Please or to comment on this article.